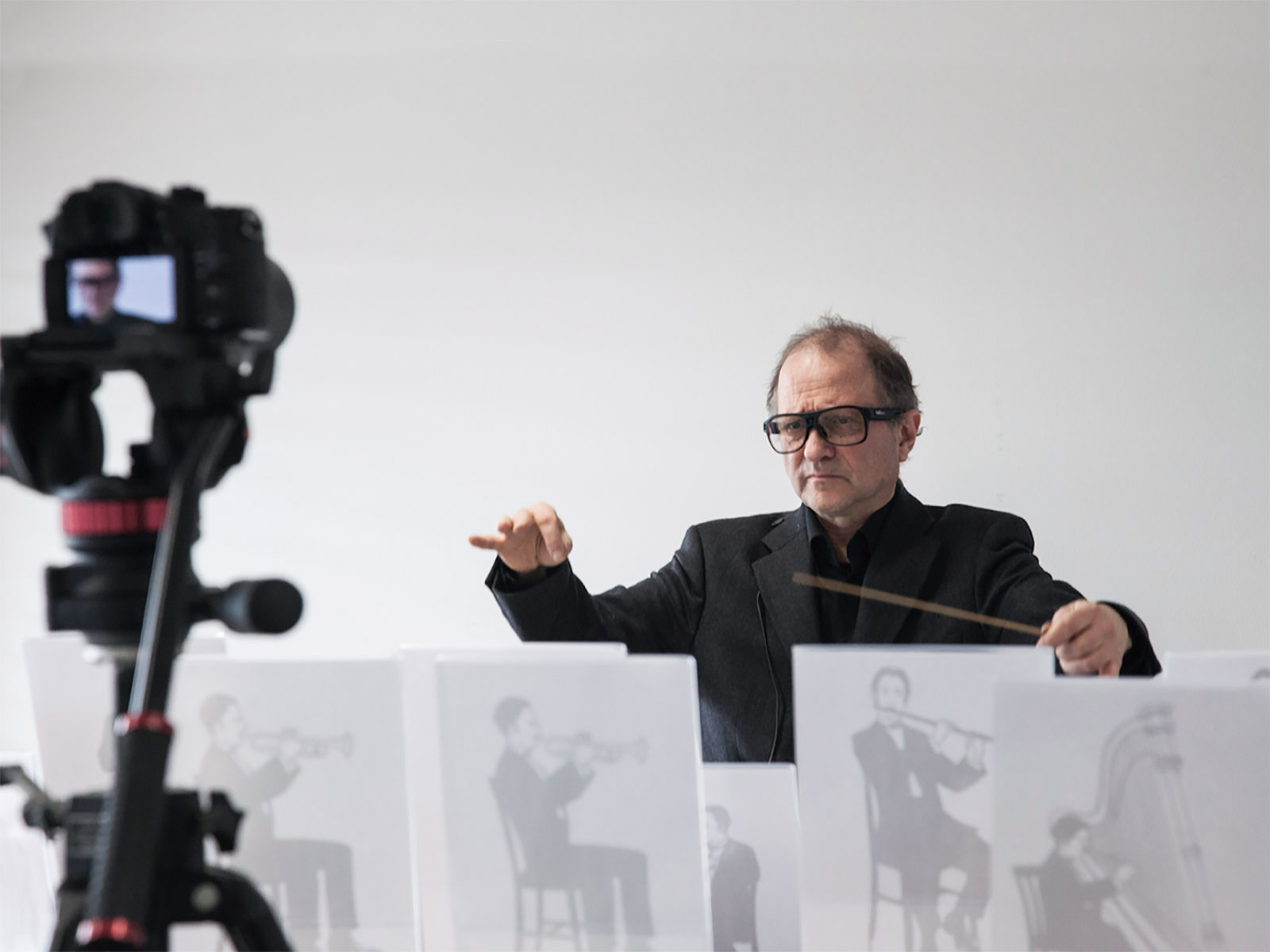 ARNOLD DREYBLATT

— Warm-Up

December 4 — January 29, 2022
MUSIC WITHOUT MUSIC #5
An advance appointment by e-mail is required to visit the exhibition, so the video can be watched without interruption. The 30-minute time slot can be booked for Fridays and Saturdays from 2 to 7 pm. Make an appointment: contact@yellowsolo.de
Concert as closing event: Saturday, January 29, 2022, 8 pm, Arnold Dreyblatt, "New and old solo works for amplified excited strings and digital processing". The event is free, reservations can be made via the email address above.
The 2G rule applies for the exhibition and 2G+ for the concert. The installation and the event can be accessed by a limited number of visitors. Wearing an FFP2 mask indoors is mandatory.
About the exhibition: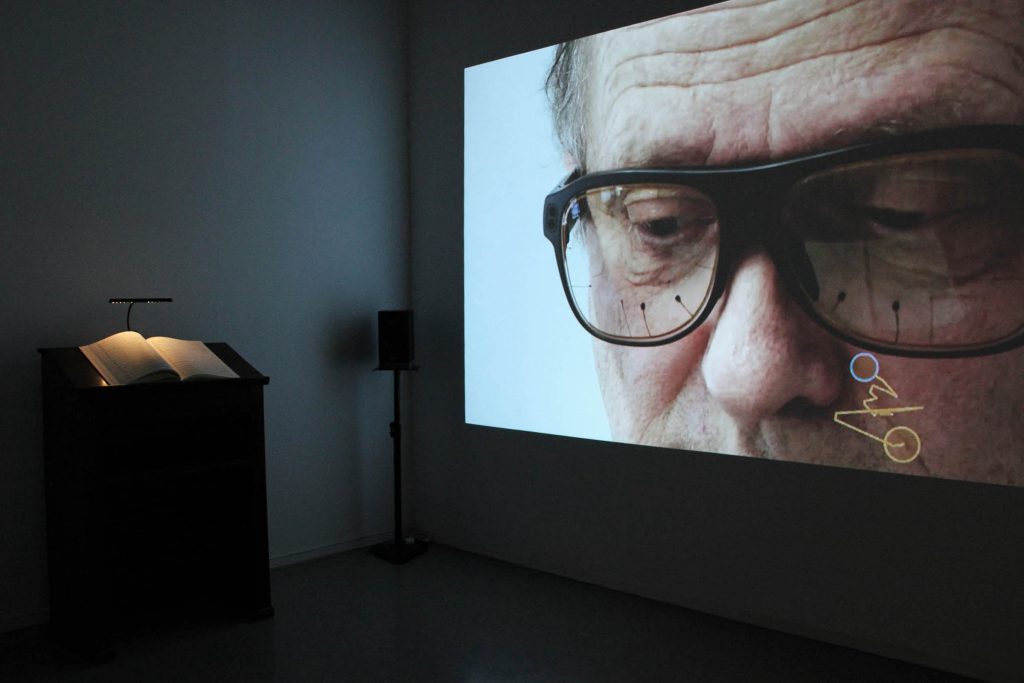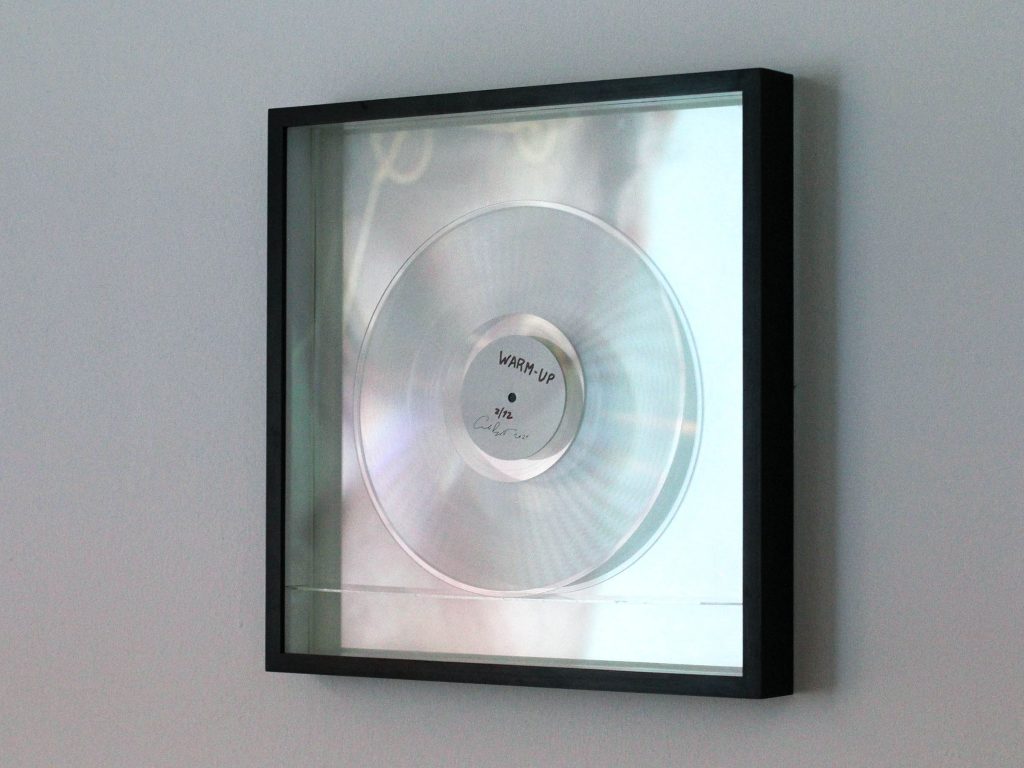 In development since 2020, Composer and Artist Arnold Dreyblatt presents his new installation project "Warm-Up" at Yellow Solo.
In 1947, Edgard Varèse composed five-minutes of unfinished fragments for orchestra titled "Tuning Up", referring to the tuning and preparatory ritual of every live orchestra performance in which musicians gather on the concert stage before the actual concert program begins. The static yet continually changing dynamic timbre of the orchestra warm-up is often overlooked.
In reflecting Dreyblatt's forty-year career in musical minimalism and media art, the classical preparatory ritual of the orchestra "warm-up" is examined in a video and audio installation. Archival recordings of over fifty orchestra warm-up sessions have been edited digitally into one long seamless composition in which the short durations of these pre-concert moments are prolonged. The resulting digital recording was then transcribed and notated as a musical score for orchestra. The gaze of the orchestra conductor in performance has been mapped in real-time using eye-tracking software and wearable capture tools.
Conductor, Score Transcription: Paul Brody
Eye-Tracking Realization: Dr. Markus Schönberger, iMotions A/S, Copenhagen Denmark
Camera: Veit Lup – Martin Wolff
About the artist: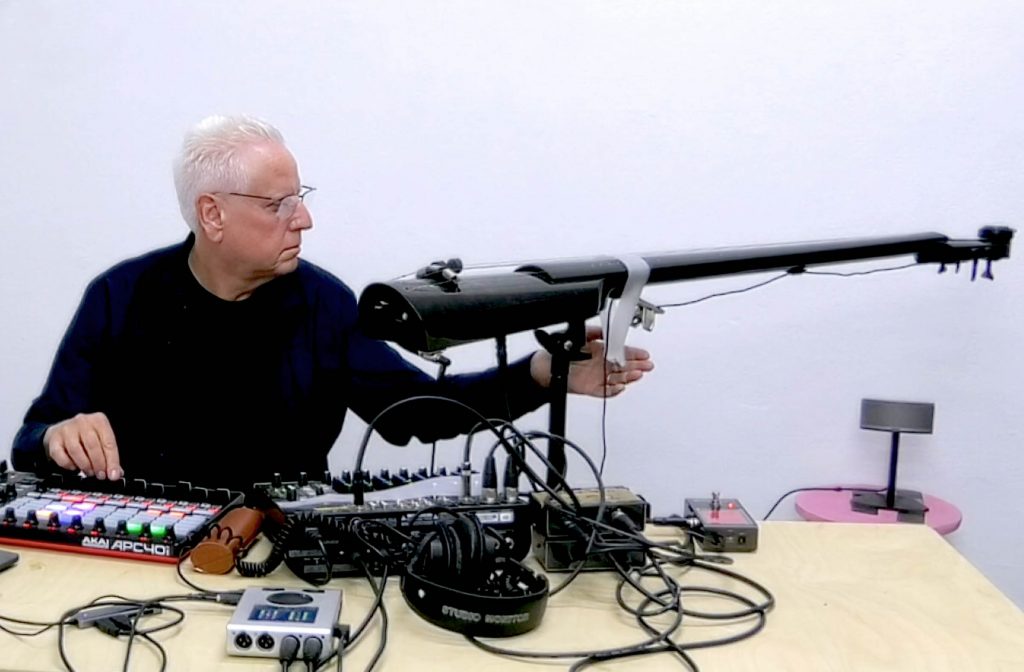 Arnold Dreyblatt (b. New York City, 1953) is an American media artist and composer. He has been based in Berlin, Germany since 1984. He is deputy-director of the Section of Fine Arts, Akademie der Künste, Berlin and is currently Professor of Media Art at the Muthesius Academy of Art and Design in Kiel, Germany. Dreyblatt's artistic works create complex textual and spatial visualizations of memory. These projects – reflections on themes of remembering and archiving – include installations, performance, theater stagings, art in public space and filmic works. With his unique approach to composition and music performance, Dreyblatt is also a well-known representative of the second generation of American minimal music composers and his music has been performed internationally. 
FURTHER INFORMATION ABOUT THE ARTIST
The production of "Warm Up" was supported by: Recherchestipendien im Bereich Bildende Kunst, Senatsverwaltung für Kultur und Europa, Abteilung Kultur, Berlin, 2020
Special Thanks to: iMotions A/S, Copenhagen Denmark; Ebensperger Berlin
The project is the fifth part of the series entitled MUSIC WITHOUT MUSIC presented by Yellow Solo in 2021 and 2022 with the participation of the following artists: Annika Kahrs, Dani Gal, Anri Sala, André Vida, Arnold Dreyblatt, Hassan Khan, Maya Schweizer, Song-Ming Ang, Katarina Sevic, Ari Benjamin Meyers and Olaf Nicolai. We will continuously provide information on the consecutive solos.
MUSIC WITHOUT MUSIC in 2021 is supported by: Bezirksamt Pankow von Berlin, Amt für Weiterbildung und Kultur, Fachbereich Kunst und Kultur