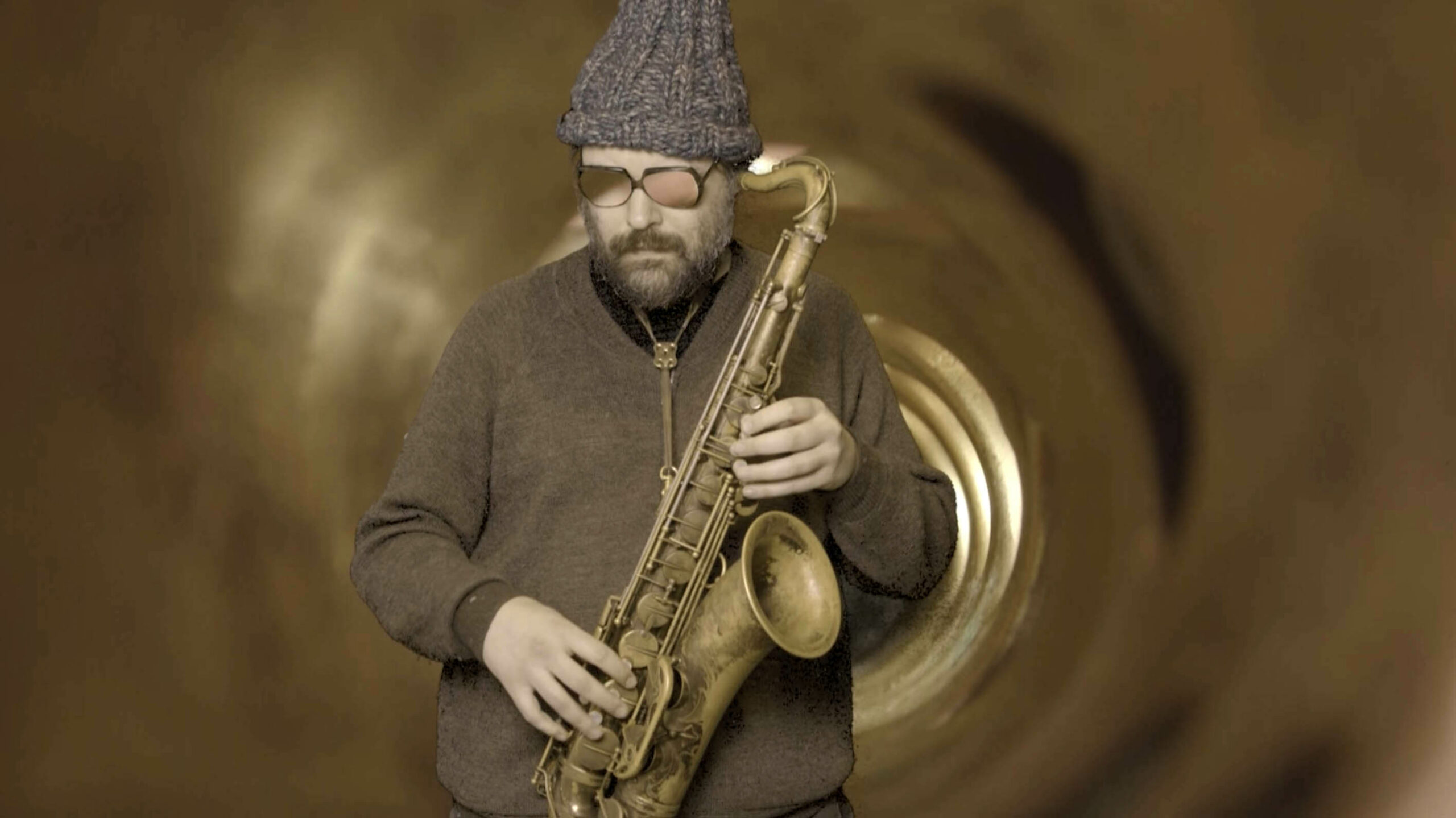 ANDRÉ VIDA

— The Breathless Saxophone

September 14 — September 15, 2023
Performance
Presented by Yellow Solo – As part of BAW Featured 2023
Ritterstrasse 50, 10969 Berlin
(Club room in the basement of the residential building)
On two dates:
September 14 and 15, Thursday and Friday
Door opens: 8:30 pm
Starts: 9 pm
Free admission
The performance is based on the idea of playing a saxophone without breath, thus omitting the main form of expression and control to make the saxophonic apparatus sound. By imposing this limitation we can discover the sound of the gestures that the saxophone itself hears internally during each solo. The instrument is an extension of the performer's body, so when the breath is removed, the percussive inner life of the saxophone dominates. Through the extended bell of the breathless saxophone we hear a naturally amplified version of this percussive, sometimes elusive music.
If we imagine listening to a solo in this way, we would discover a fascinating and unintentional succession of short-lived harmonics overlaying the patterns of the fingers. This musical result is a continuation of the rhythmic approach in John Cage's works for prepared piano, as it completely silences the actual expectations of sounding a musical gesture and replaces it with an alternative mood and sound reality.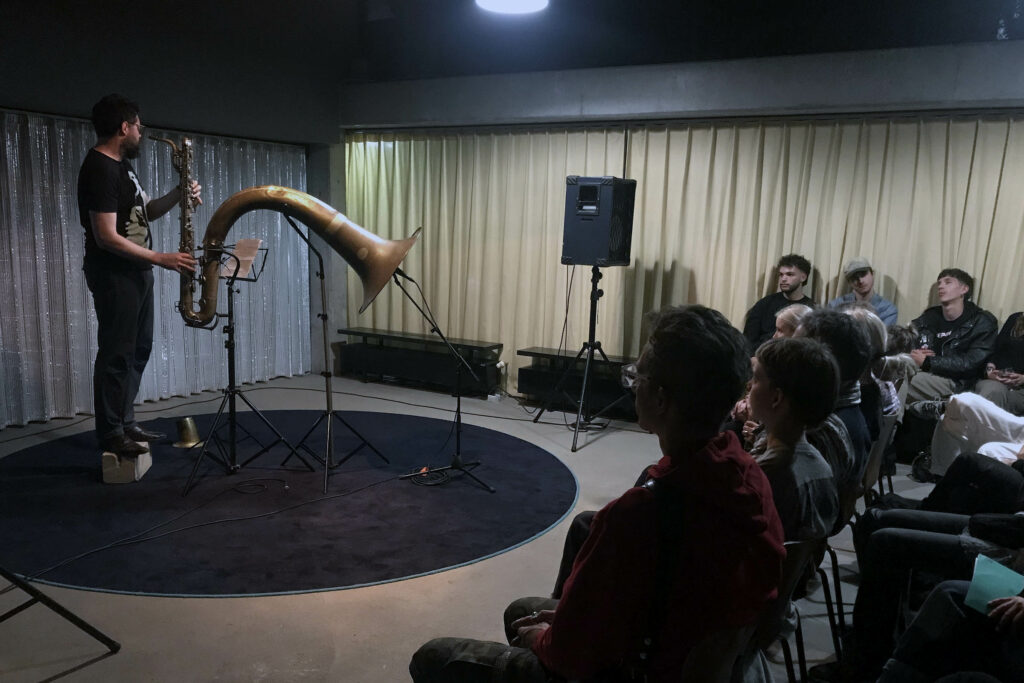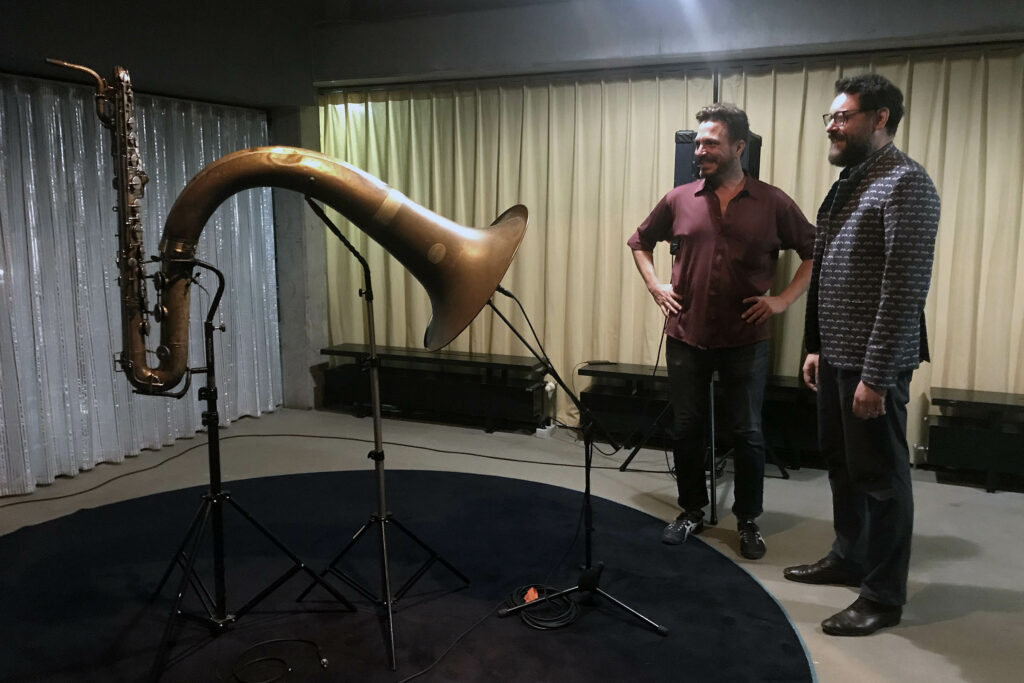 André Vida (b.1974, USA) is a Hungarian American saxophonist, composer, and lyricist living in Berlin. Vida has performed widely as a soloist and has collaborated with a diverse group of artists including Anthony Braxton, Kevin Blechdom, Tarek Atoui, Hildur Gudnadottir, Max Loderbauer, Rashad Becker, Nico Dockx, and Jamie Lidell. He has worked closely with Anri Sala on performances at the Serpentine Gallery in London, the Roman Amphitheatre in Arles (produced by the LUMA foundation), Frieze London and the Havanna Biennale. Vida has been commissioned by Hyper! at The Deichtorhallen, the Tri-Centric Foundation, Global Art Forum 7 and 10, the 8th Berlin Biennale, Eyebeam, and the European Sax Ensemble to create new performance pieces focused on the medium and materiality of scoring. These works include explorations of interactivity, animation, lighting, and clothing design as elements of a compositional system based on the physicality of performance. A three-volume set of his work from 1995 – 2011 was released on PAN, his piece for 41 saxophones, Minor Differences, was released on Entr'acte, and he has been featured in The Wire, TANK, Monopol, and Electronic Beat.
FURTHER INFORMATION ABOUT THE ARTIST
Special thanks to Markus Krispel, Jazz Stipendium Berlin, Maya Schweizer and Clemens von Wedemeyer, and to the residents of Ritterstrasse 50.