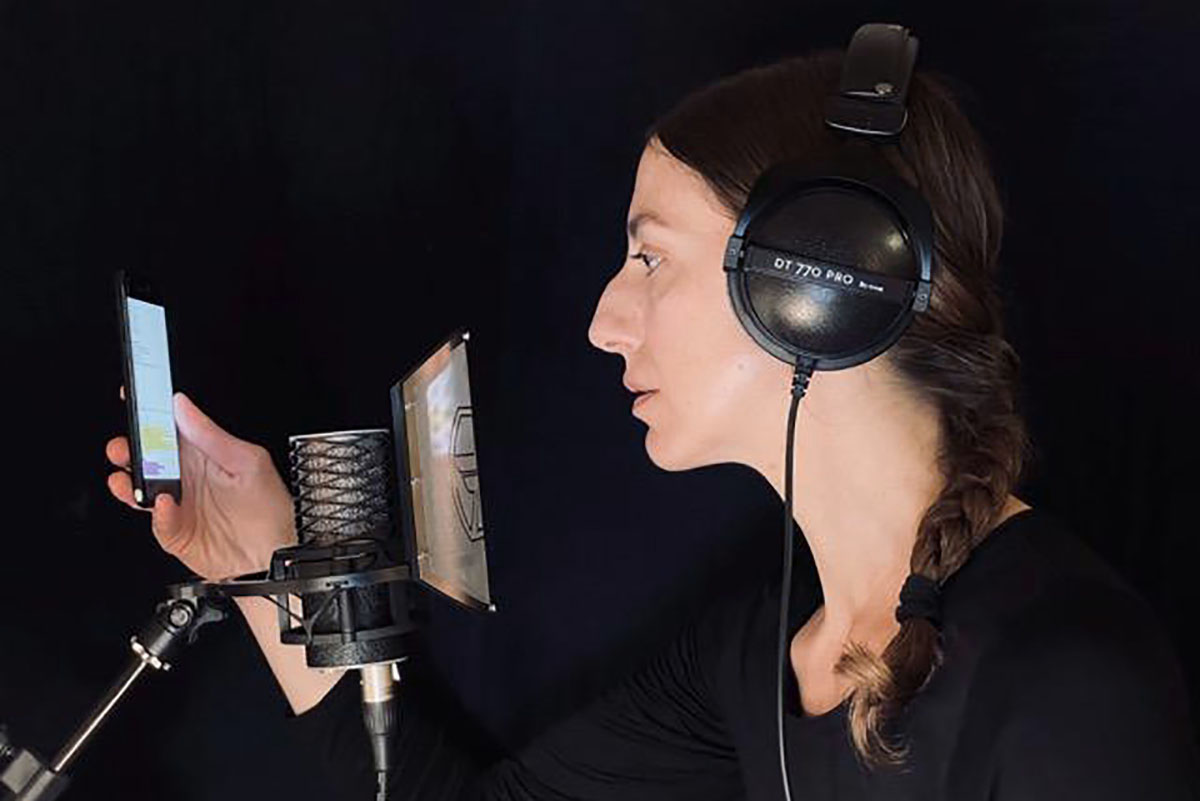 ANNIKA KAHRS

— silence is the sound of a missed opportunity

April 17 — May 30, 2021
MUSIC WITHOUT MUSIC #1
Multichannel sound installation
Composition by Louis d'Heudieres
Performed by Angharad Davies (violin), Rocío Bolaños (clarinet), Kaja Farszky (percussion), Alice Purton (cello), Laura Schuller (on-hold voice)
49 minutes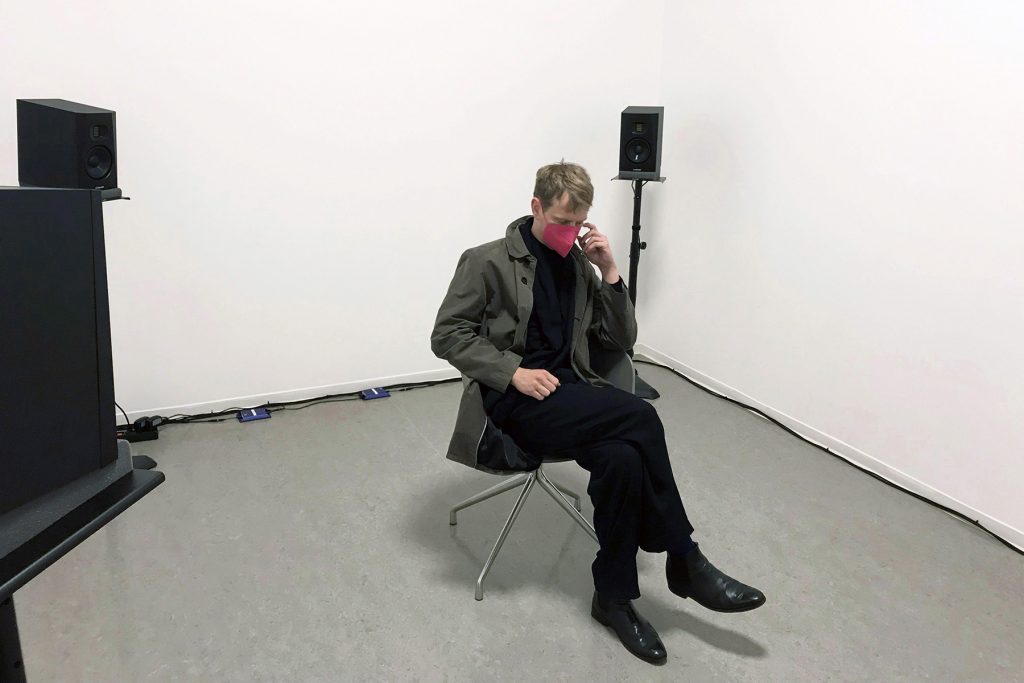 "silence is the sound of a missed opportunity" is a new work by Annika Kahrs, and it is also a claim made by marketing companies advertising for on hold music to fill seemingly empty waiting time on the phone. The company in question is Mood Media who has acquired Muzak, the original provider and producer of so-called on-hold music, elevator music and all sorts of smooth jazz, in 2009. Muzak went bankrupt after people were fed up with the ever-present repetitive music jingling in the background of whatever they were doing.
Another version of this is "A silent night is great but silence on hold is a missed opportunity". What opportunity exactly is missed in the sound of a silent night? The opportunity to set the mood for the conversation that is to follow? To seemingly shorten the waiting time? To increase customer connectivity?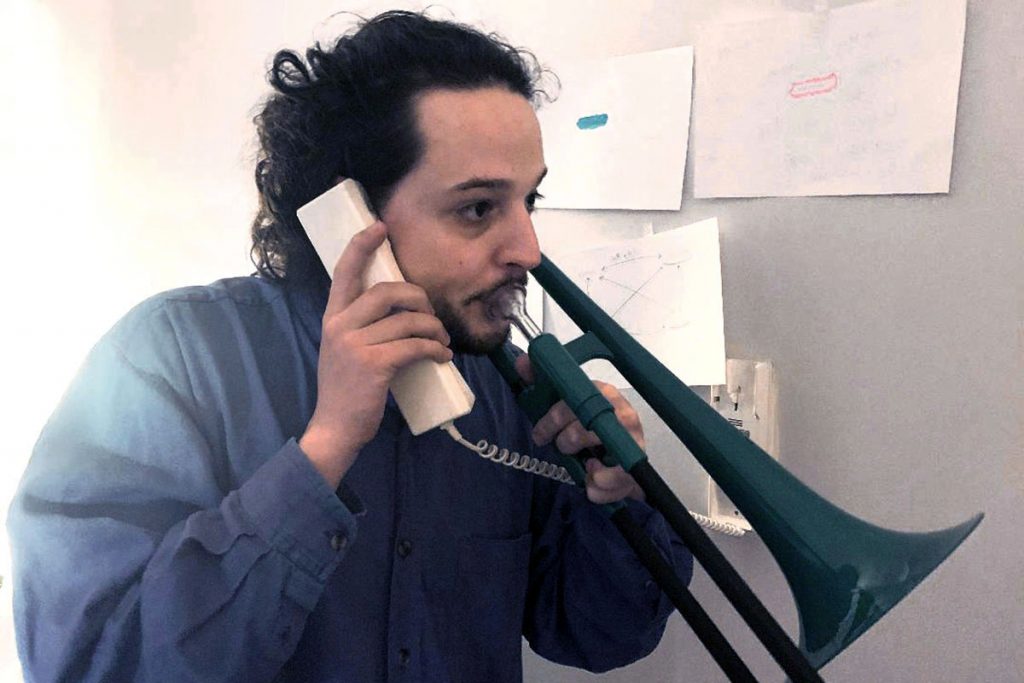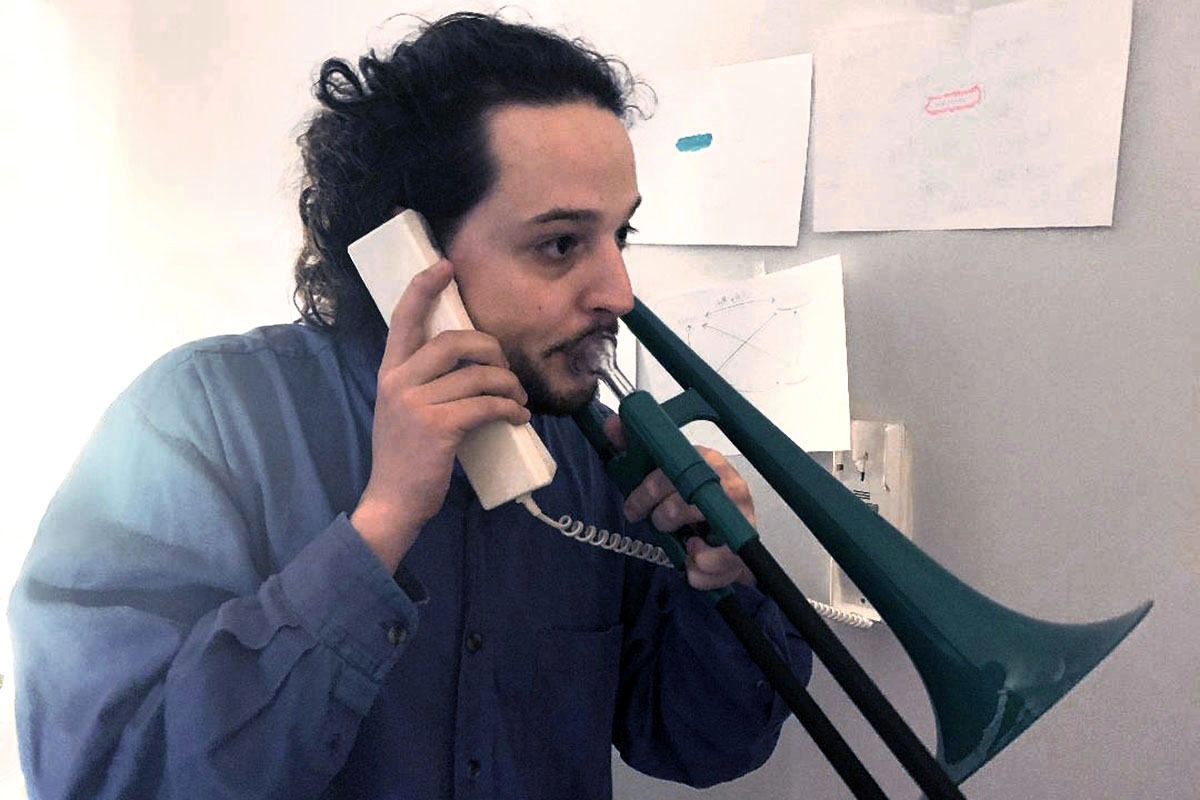 In Annika Kahrs' "silence is the sound of a missed opportunity" this missed opportunity is to be understood in a more active way: The musicians on hold are not only waiting but simultaneously creating and recording their own on hold music. The score for this live production of on hold music is written by composer Louis d'Heudieres and is loosely based on the classic lightweight structure of on hold music. The musicians are waiting for roughly an hour for an unknown connection that may never get resolved. Meanwhile, they are playing for and with each other, actively waiting. The waiting experience is a friendly one, it is tailored to the actual humans, in this case musicians, their human needs, and their existential questions about the why and where that creep up on you while in the limbo of a waiting line. Leaving the line for a bathroom break or a glass of water is not a risk to miss the long awaited connection, but rather inherently part of the waiting experience. In "silence is the sound of a missed opportunity" there is no need for a space filler or a time killer, the passive sphere of waiting turns into an active commitment. The musicians usually responsible for other people's entertainment are left with the task of playing for themselves and waiting with each other, without knowing the grand total, the overall work collecting the individual waiting experiences into one listening experience that is only later accessible for the spectator. (Nina Kuttler)
During the exhibition, the following works by Annika Kahrs were available for viewing online: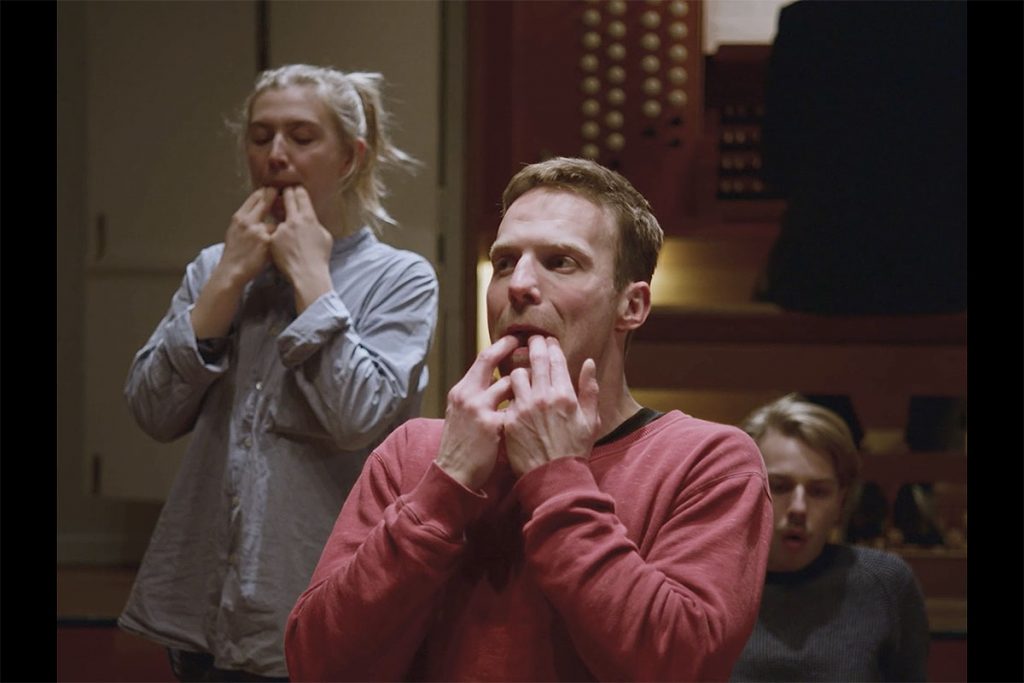 the lord loves changes, it's one of his greatest delusions, 2018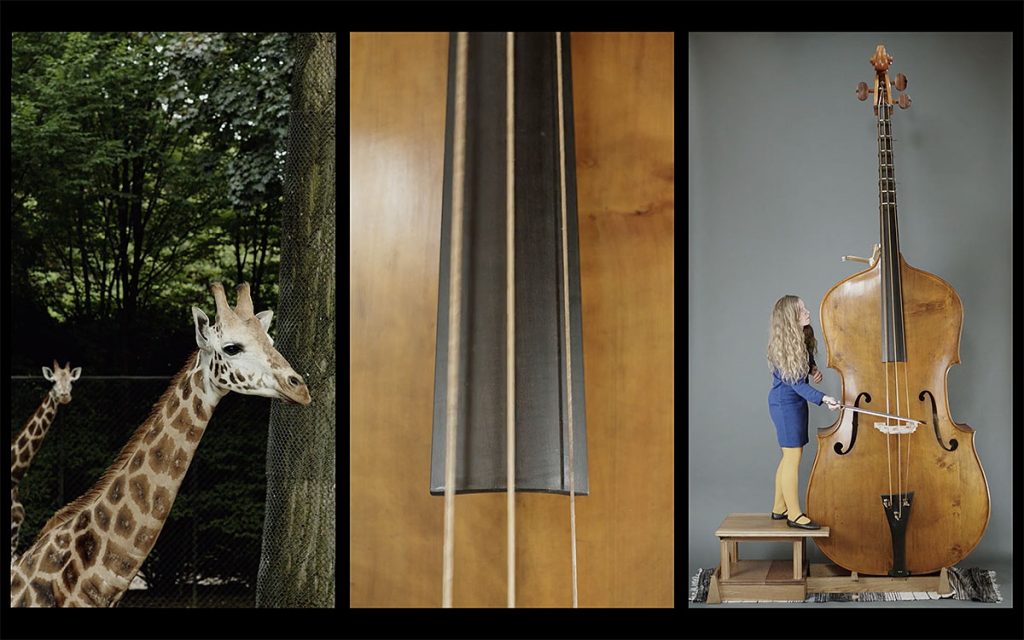 Infra Voice, 2018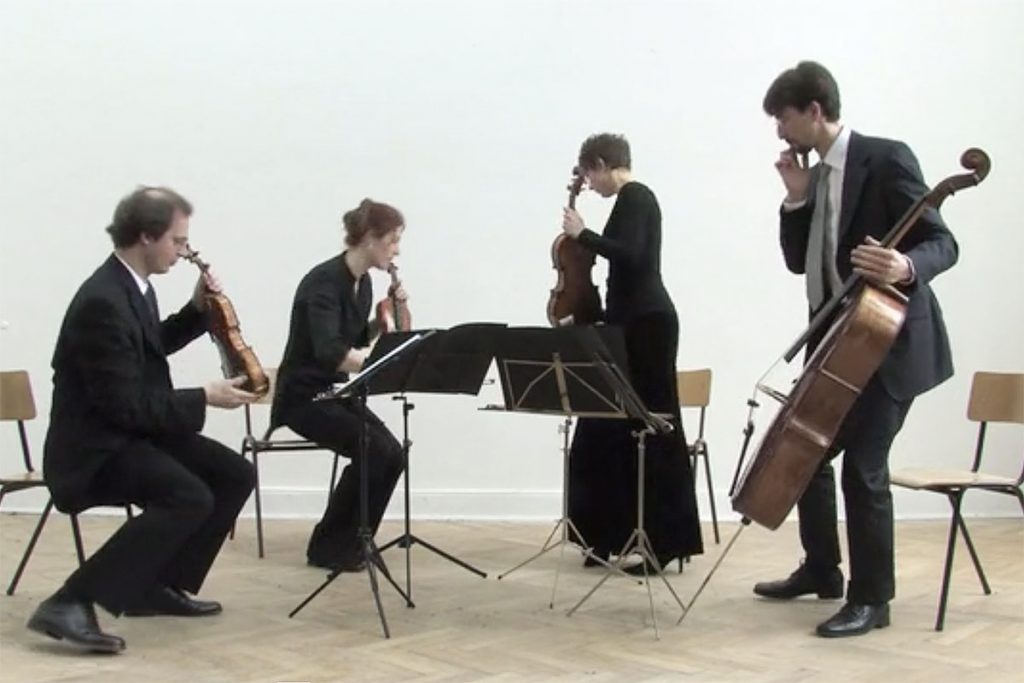 Strings, 2010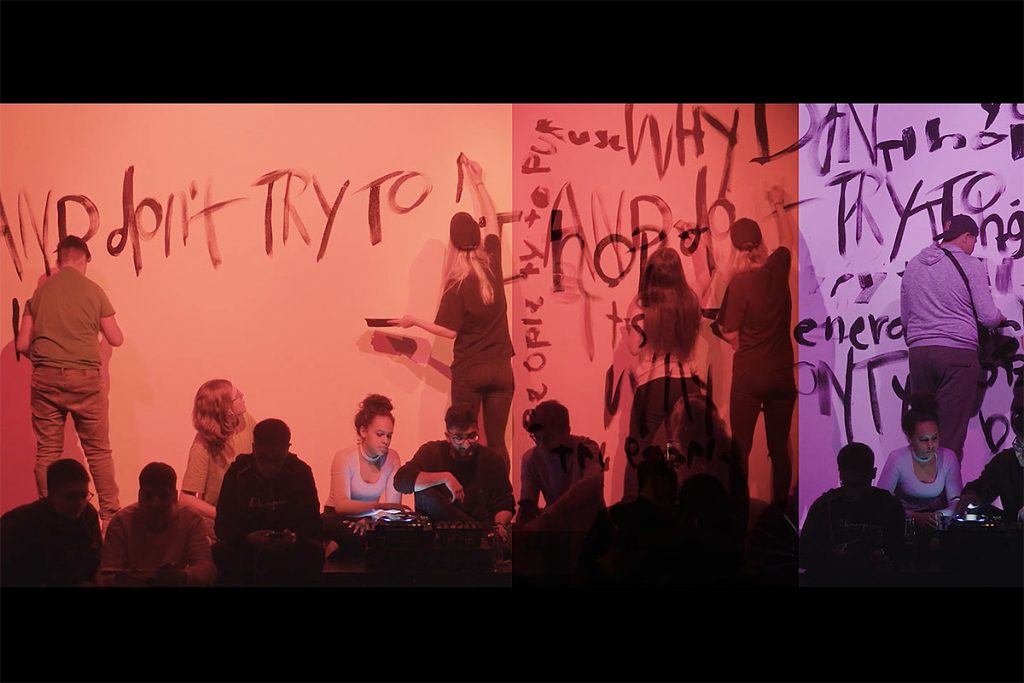 NO LONGER NOT YET, 2019
About the artist: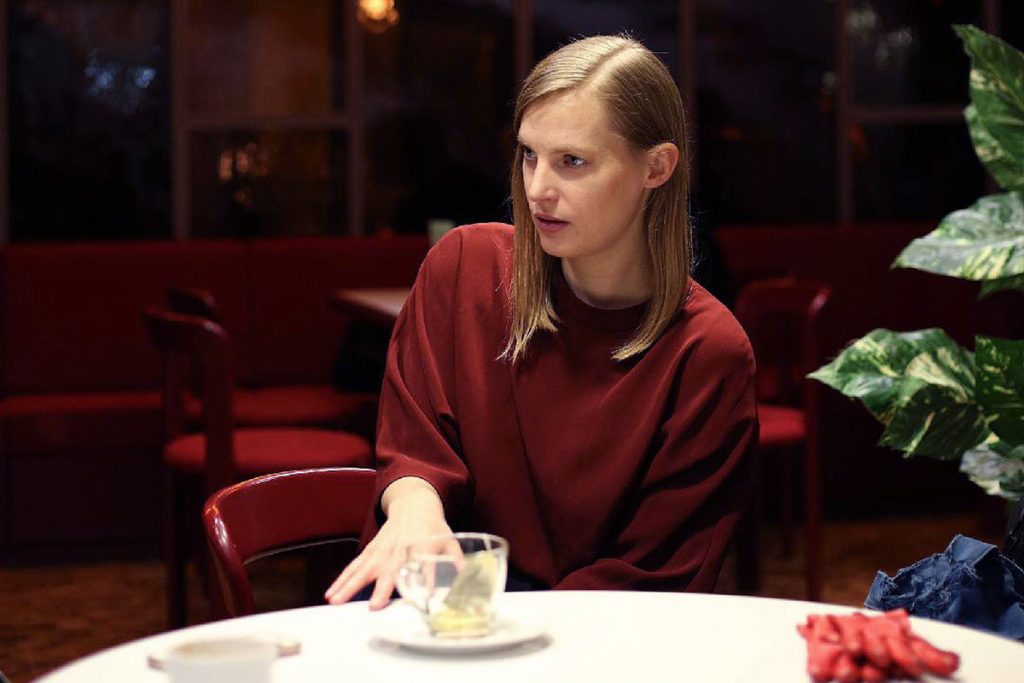 Annika Kahrs (born 1984) lives and works in Hamburg and Berlin. She has been awarded a number of prizes and scholarships including Villa Aurora, L.A., VILA SUL, Brazil, Max-Pechstein-Förderpeis, Stiftung Kunstfonds or the George-Maciunas-Förderpreis, donated by René Block. Kahrs has exhibited both nationally and internationally, including Hamburger Bahnhof – Museum für Gegenwart, Berlin, Germany; 5th Thessaloniki Biennale of Contemporary Art, Greece; Kunsthalle Bremerhaven, Germany; Savvy Contemporary, Berlin, Germany; On the Road exhibition project in Santiago de Compostela, Spain; the Bienal Internacional de Curitiba, Brazil; Hamburger Kunsthalle, Germany; Hybrid Art Festival in Moskau, Russia; KW Institute for Contemporary Art in Berlin, Germany; Kunst- und Ausstellungshalle der Bundesrepublik Deutschland, Germany; Gropius Bau, Berlin; Kunstverein in Hamburg, Germany; Flat Time House London, England, the Velada de Santa Lucia festival in Maracaibo, Venezuela and MONA Foma, Tasmania, Australia.
FURTHER INFORMATION ABOUT THE ARTIST
The project is the first part of the series entitled MUSIC WITHOUT MUSIC presented by Yellow Solo in 2021 and 2022 with the participation of the following artists: Annika Kahrs, Dani Gal, Anri Sala, André Vida, Arnold Dreyblatt, Hassan Khan, Maya Schweizer, Song-Ming Ang, Katarina Sevic, Ari Benjamin Meyers and Olaf Nicolai. We will continuously provide information on the consecutive solos.
MUSIC WITHOUT MUSIC in 2021 is supported by: Bezirksamt Pankow von Berlin, Amt für Weiterbildung und Kultur, Fachbereich Kunst und Kultur