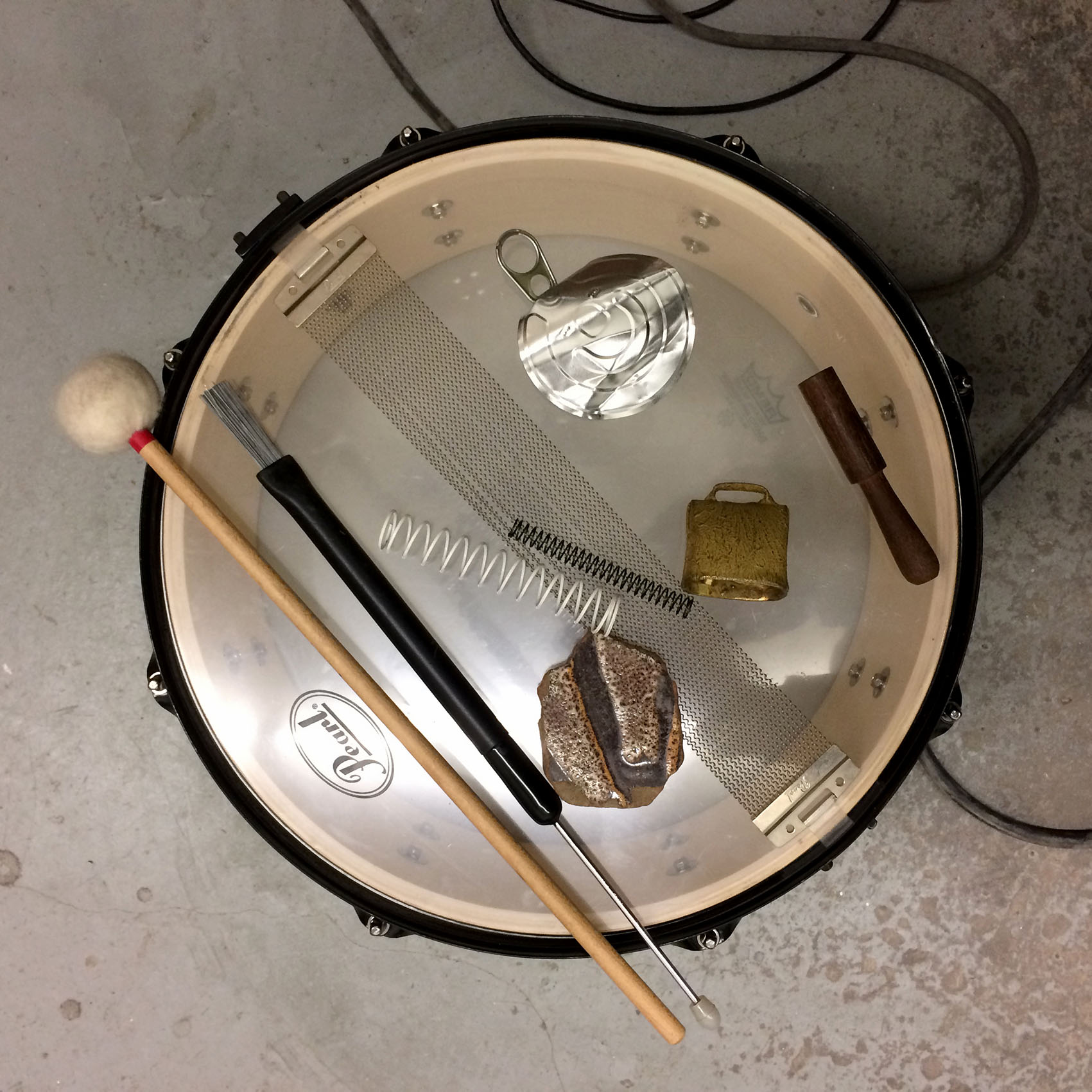 DANI GAL & BERNHARD SCHREINER

— Resistance / Nonresistance

October 23 — October 23, 2021
MUSIC WITHOUT MUSIC #EXTRA
Performance, October 23, Saturday, 8 pm
Dani Gal and Bernhard Schreiner's improvisation act is based on a dialog between processed string instruments where the players respond both mechanically and intuitively to each other's playing. Gal uses a device that translates sound sources into vibrations executed by small electric-motors to activate his guitar which by turn generates electronic noises through another device. During the concert Schreiner plays an Austrian Zither which he processes using bows, mallets, brushes, effect units and loops. His engagement becomes the live sound source that activates Gal's devices. The conversation between the source and its instrumental translation creates unexpected call and response between the two players and the instant composition shifts between careful construction and rapid deconstruction.
About the artists: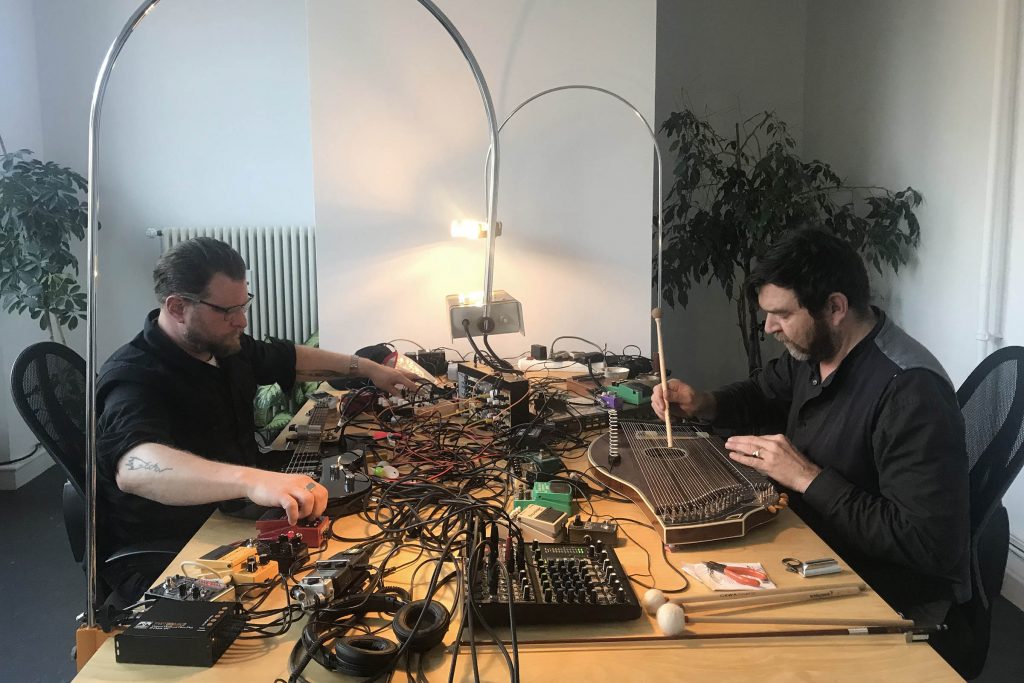 Bernhard Schreiner (1971, Austria) studied at the Staatliche Hochschule für Bildende Künste, (Städelschule) in Frankfurt am Main. Schreiner's work is spread over diverse media such as sound, photography, film, and installation. His artworks have been shown at IMMA-Dublin, Staedelmuseum-Frankfurt, Goethe-Institute-NYC, Schirn Kunsthalle-Frankfurt, NKV Wiesbaden, Kunsthalle Lingen, … Some of his audio-works have been released with labels such as Baskaru (FR) or Small World (Los Angeles).
FURTHER INFORMATION ABOUT THE ARTIST
Dani Gal (1975, Jerusalem) lives and works in Berlin. He studied at Bezalel Academy for Art and Design in Jerusalem, Staatliche Hochschule für Bildende Künste Stäadelschule in Frankfurt and in Cooper Union in New York. His films and installations have been shown at the 54th Venice Biennale (2011), Istanbul Biennale (2011), New Museum New York (2012), Kunsthalle St. Gallen Switzerland (2013), The Jewish Museum New York (2014), Berlinale Forum Expanded (2014), Kunsthaus Zurich (2015) Kunsthalle Wien (2015), Documenta 14 (2017), Centre Pompidou (2018) and at Club TransMediale Festival Berlin (2020). In 2019 he was artist-in-residence with Blood Mountain Projects and research fellows at the Vienna Wiesenthal Institute.
FURTHER INFORMATION ABOUT THE ARTIST
The project is part of the series entitled MUSIC WITHOUT MUSIC presented by Yellow Solo in 2021 and 2022 with the participation of the following artists: Annika Kahrs, Dani Gal, Anri Sala, André Vida, Arnold Dreyblatt, Hassan Khan, Maya Schweizer, Song-Ming Ang, Katarina Sevic, Ari Benjamin Meyers and Olaf Nicolai. We will continuously provide information on the consecutive solos.
MUSIC WITHOUT MUSIC in 2021 is supported by: Bezirksamt Pankow von Berlin, Amt für Weiterbildung und Kultur, Fachbereich Kunst und Kultur