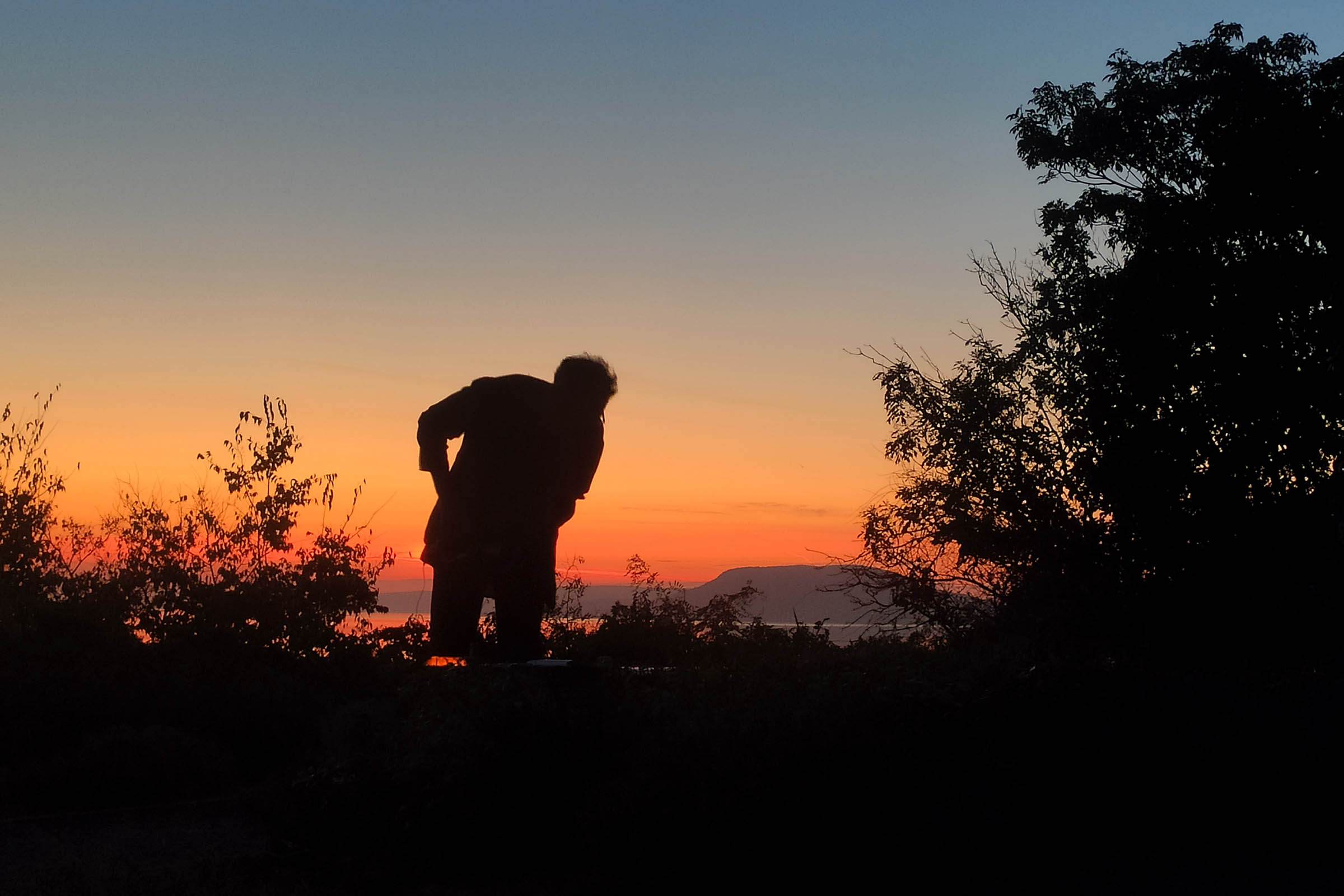 JEREMY WOODRUFF

— Protest Soundscapes Instrumental (Version 2)

September 28 — September 29, 2023
Performance
Presented by Yellow Solo – as part of the programme "Performative Archive: Balatonboglár 1970-73"
Blue Chapel, Balatonboglár, Hungary
(The former Chapel Studio by György Galántai)
September 28 and 29, Thursday and Friday
Door opens: 6 pm
Starts: 7 pm
Free admission
In "Protest Soundscapes Instrumental", Jeremy Woodruff tunes into and elaborates intrinsic musical cells at the heart of group chants from protest movements from around the world with electronic and acoustic instrumental means (analog synthesis, bari sax, winds). The protest soundscapes were recorded professionally by earwitnesses at the events in St. Petersburg, Hong Kong, Portland, Oregon, Myanmar, Istanbul, São Paolo, Barcelona and Berlin. Jeremy Woodruff has been working with soundscapes of protest since 2012 including research on the Occupy Wall Street movement, Gezi Park protests, existential struggles of urban gardens in Berlin, Pittsburgh, Copenhagen and others.
The performance is part of the project Freedom Trap by Hajnal Németh and part of the programme Performative Archive: Balatonboglár 1970-73, curated by Gabriella Schuller and László Százados. The series evokes and thematizes the neo-avant-garde and fluxus artist György Galántai's Chapel Studio in Balatonboglár from 50 years ago. The exhibition space, which operated in the early 1970s, was a forum for exemplary self-organising, progressive artistic initiative, independent of official cultural policy, a venue mainly featuring Hungarian avant-garde artists considered politically undesirable, as well as foreign guest artists. After four years of activity, including 35 exhibitions, concerts, poetry recitals, theatrical performances, and film screenings, under constant surveillance by secret agents and harassment by the authorities, the place was finally walled up by the regime.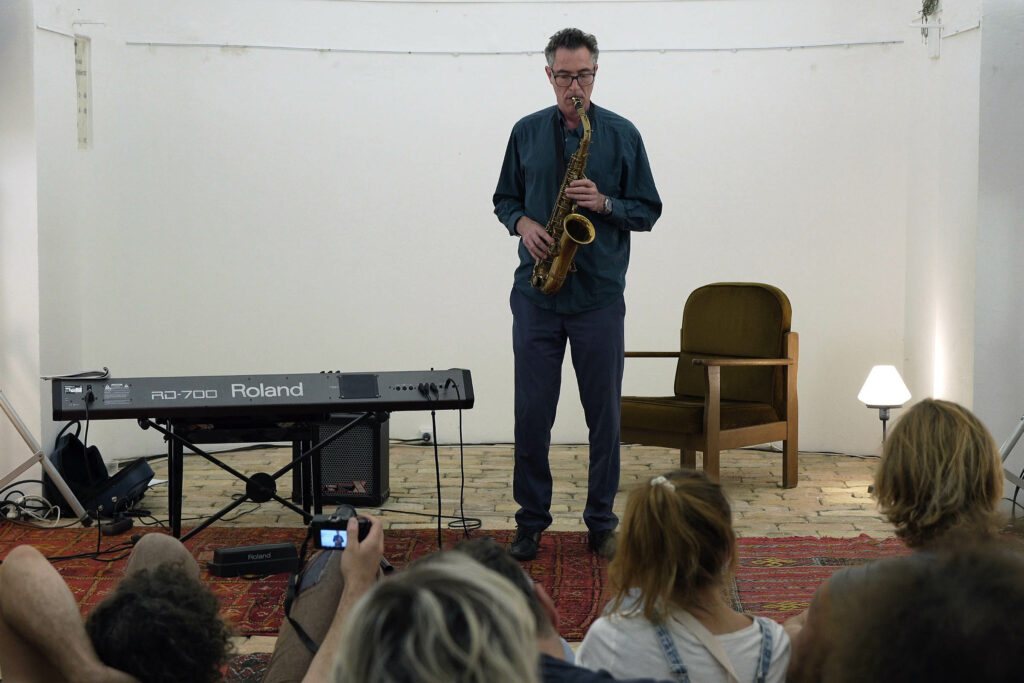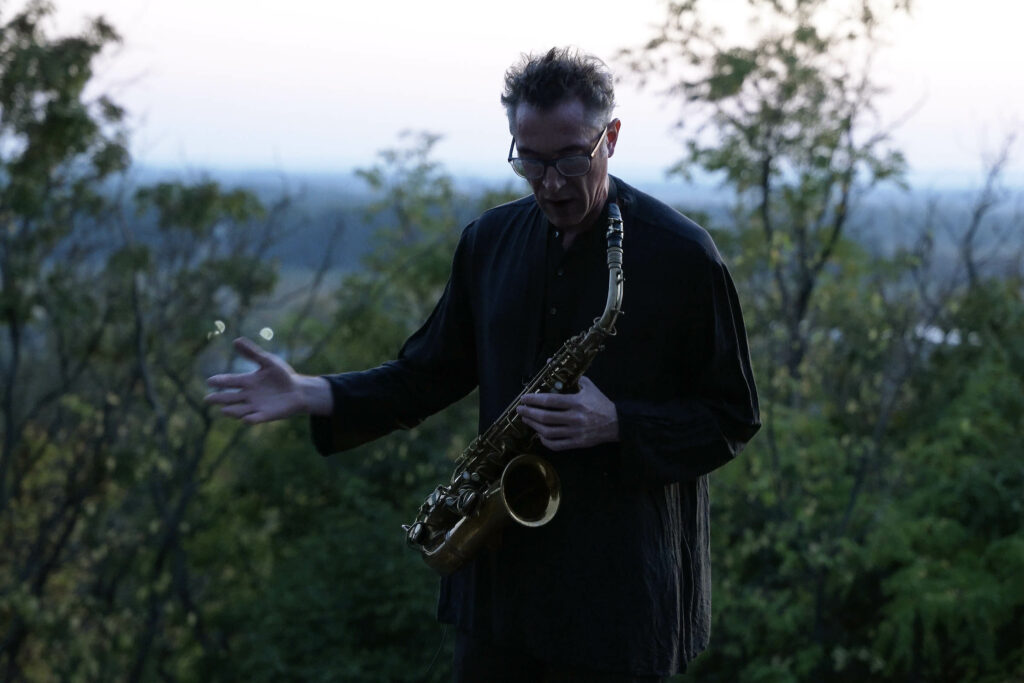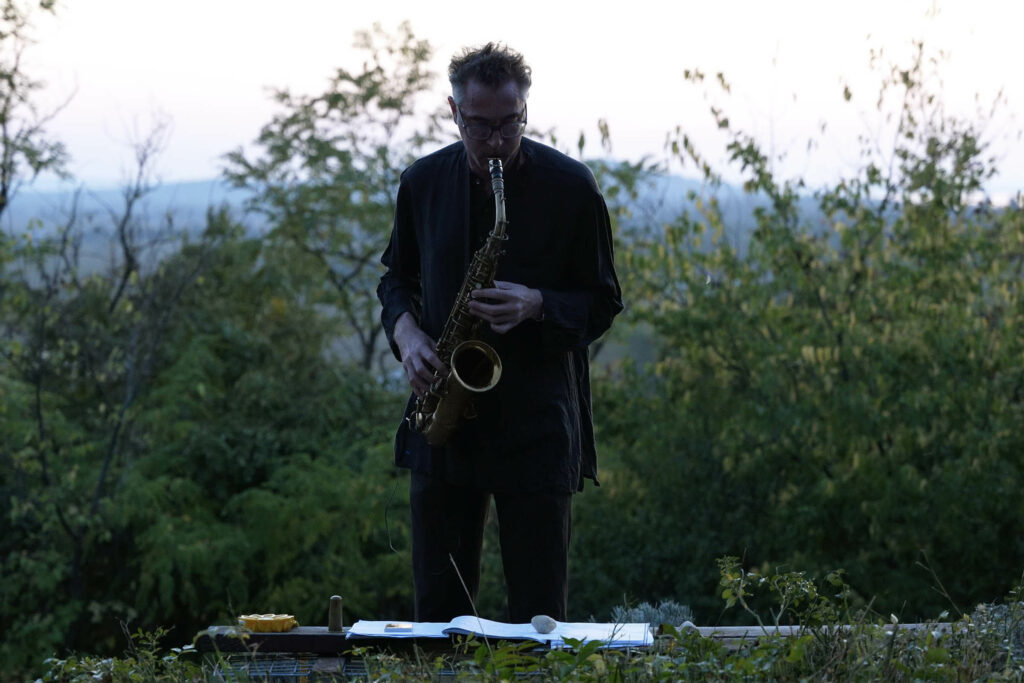 Jeremy Woodruff (b. 1973 US) is Artistic Director of Berlin School of Sound. He is former Lecturer in Composition, Music Theory and Sound Studies at the Istanbul Technical University Center for Advanced Studies in Music (MIAM) and former Lecturer in Composition at KM Music Conservatory in Chennai, India. His compositions and sound art are informed by his research in sound studies and ethnomusicology. He is a skilled and versatile performer with multiple wind instruments and electronics. He has collaborated with various artists not only on sound art but also in video, dance theater and radio works, including with Bani Abidi, Egill Sæbjörnsson, Meg Stuart and others. His radio show "Berlin School of Sound" can be heard every month on Colaboradio, FR-BB, 88,4 FM in Berlin and 90,7 FM in Potsdam, Germany.
His sound art has been presented by RBB Kunst im Bau, in various galleries including KW Berlin, AD Gallery Bremen, Kasa Gallery Istanbul and Art Bangaluru in Bangalore, India. His concert works have been commissioned by Ensemble Decibel (London), Hezarfen Ensemble (Istanbul), Kammerensemble Neue Musik, Deutschen Kammerorchester Berlin and others. His writings have been published by Klangzeitort (Berlin), Interference: A Journal of Audio Culture, Journal of Sonic Studies, KunstMusik, Sruti Magazine, Verlag für Moderne Kunst (Nürnberg), Bloomsbury Press, Les Presses du Réel and by Errant Bodies Press. He is a founding member of the Errant Sound collective in Berlin, where he was a co-founder and curator of the Dystopie Sound Art Festival since 2018.
FURTHER INFORMATION ABOUT THE ARTIST
Special thanks to: Artpool Art Research Center
Partner in realisation: Babel Camp
Commissioned by: Veszprém-Balaton 2023 – European Capital of Culture