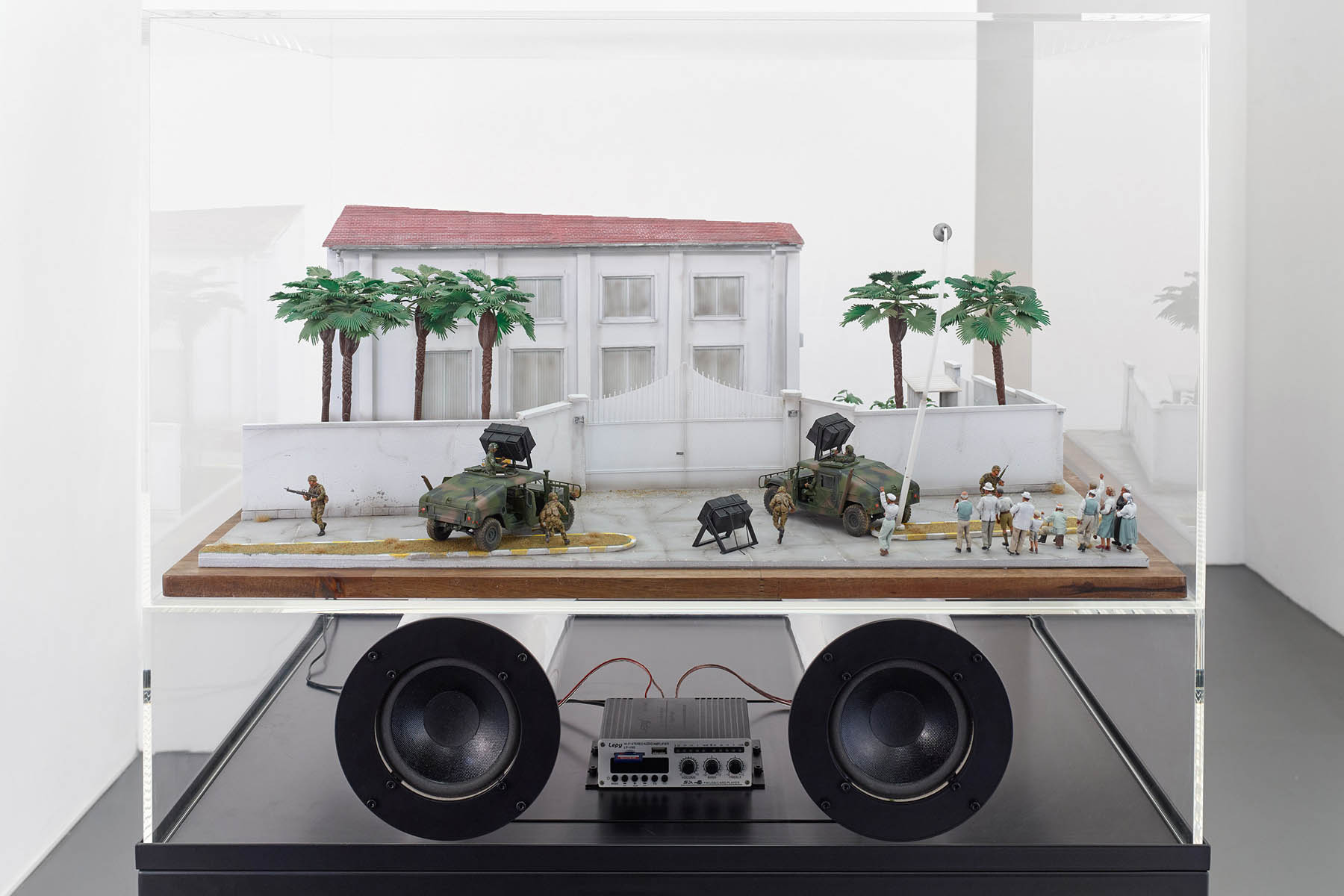 DANI GAL

— America is Back

June 12 — July 25, 2021
The central work of the exhibition "Panama City, Christmas 1989" refers to one of the key moments of post cold war American foreign policy – the invasion of Panama in 1989 and the apprehension of General Manuel Noriega. During Christmas 1989 Noriega had fled to the Vatican Embassy, whereupon the American military installed speakers and 'blasted' the Vatican Embassy building with Rock songs like Guns N 'Roses,' "Welcome to the Jungle", or Billy Idol's, "Flesh for Fantasy". This military operation was the 'blueprint' for dealing with future conflicts on many strategic aspects – one of which was the militaries control over the media.
The project is the second part of the series entitled MUSIC WITHOUT MUSIC, which will be presented by Yellow Solo in 2021 and 2022 with the participation of the following artists: Annika Kahrs, Dani Gal, Arnold Dreyblatt, Anri Sala, Hassan Khan, Song-Ming Ang and Ari Benjamin Meyers. We will continuously provide information on the seven consecutive solos.
MUSIC WITHOUT MUSIC is supported by: Bezirksamt Pankow von Berlin, Amt für Weiterbildung und Kultur, Fachbereich Kunst und Kultur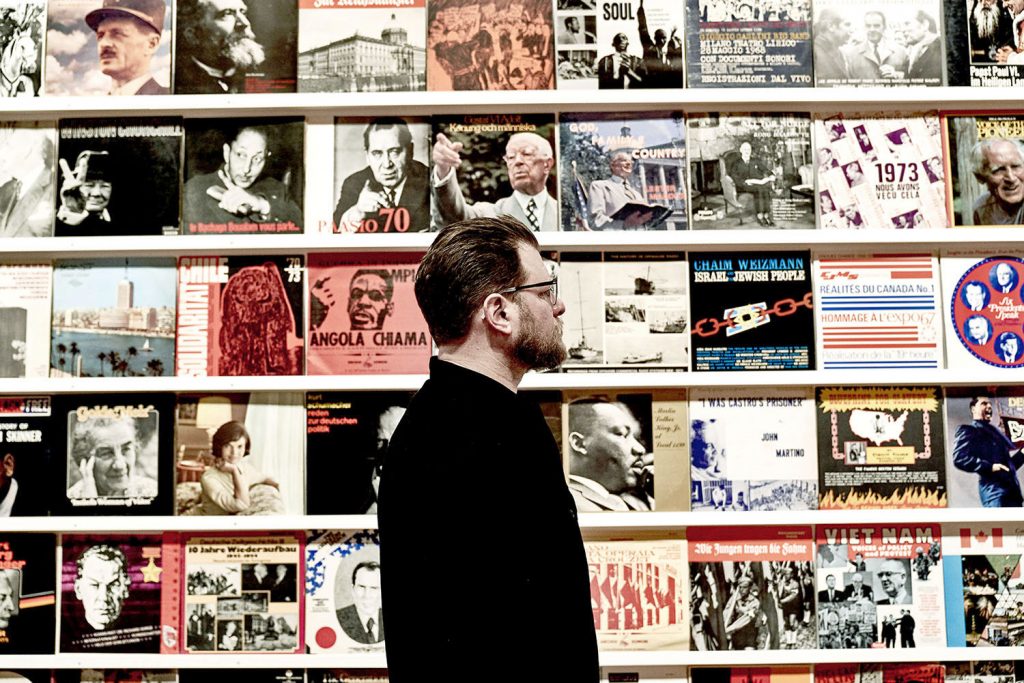 Dani Gal (born 1975, Jerusalem) lives and works in Berlin. Studied at the Bezalel Academy for Art and Design in Jerusalem; the Staatliche Hochschule für Bildende Künste Städelschule in Frankfurt; and at Cooper Union in New York. His films and works have been shown widely, including: 54th Venice Biennale (2011), The Istanbul Biennale (2011), New Museum New York (2012), Kunsthalle St. Gallen Swizerland (2013), The Jewish museum New York (2014), Berlinale Forum Expanded (2014), Kunsthaus Zürich (2015) Kunsthalle Wien (2015), Documenta 14 (2017), Center Pompidou (2018)