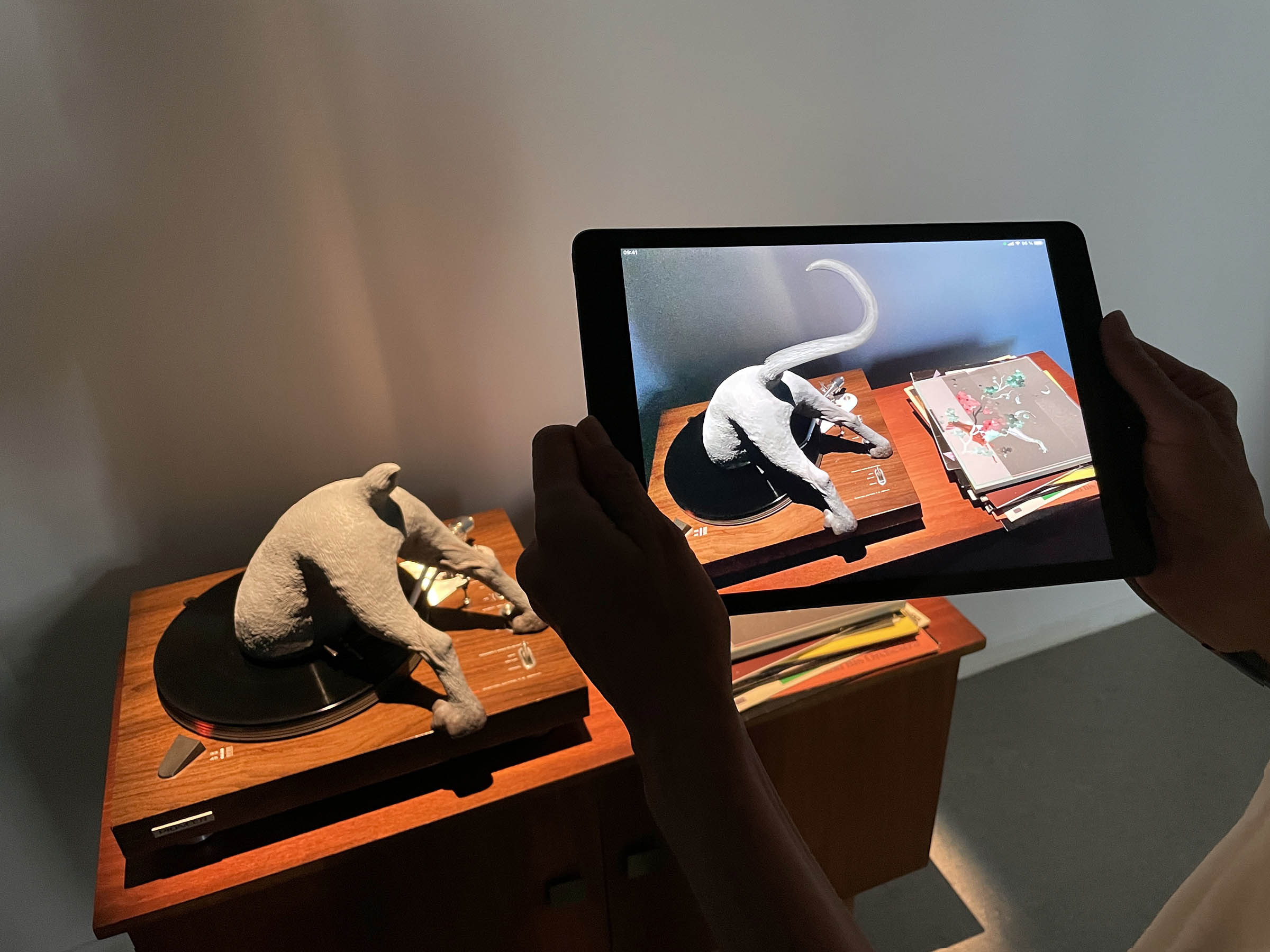 ANRI SALA

— Ode to a Tail

September 16 — October 16, 2021
MUSIC WITHOUT MUSIC #3
"Ode to a Tail" is a new work by Anri Sala, a performative installation that is an elegy to the extension of perception. Playing around with the notion of absence, of what used to be but ineluctably still exists, a docked dog with an augmented tail immerses itself into a vinyl to become a living chemistry of digital and analog life.
The following performance was shown at the opening on September 16:
"Revolving Songs (La Marseillaise / L'Internationale – The Star-Spangled Banner / Mexicanos, al grito de guerra)"
Performed by: Annerose Hummel and Katharina Heiligtag, sopranos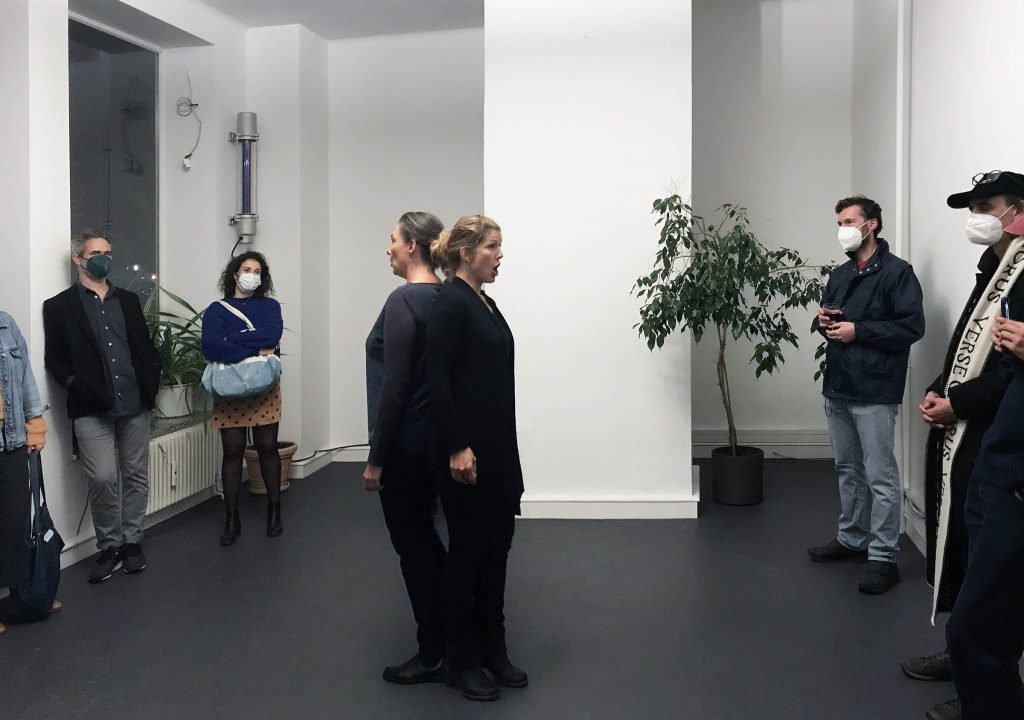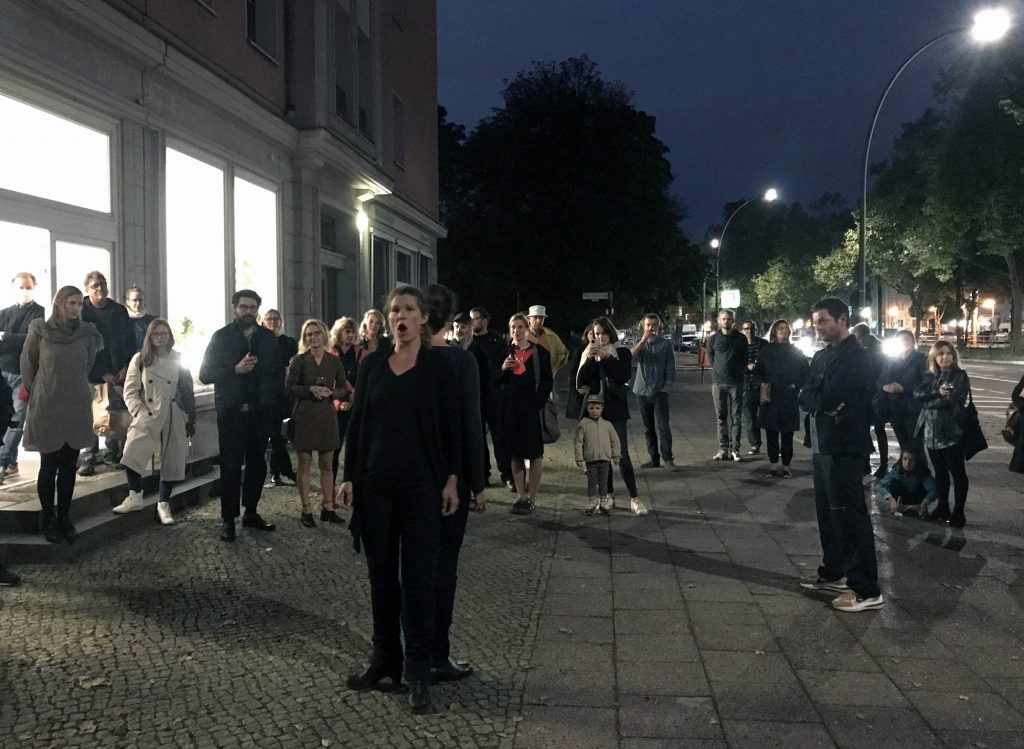 "Revolving Songs" – a live performance between two revolving lyric singers – willfully entangles two sets of anthems – "La Marseillaise" and "The Internationale" on one end, "The Star-Spangled Banner" and "Mexicanos, al grito de guerra" on the other. The conjunction of their paired melodies produces an estrangement that is not caused by the intrusion of the known by the unknown, but the subversion of the renown by an equally known tune, transforming their voices into an animated landscape of valleys and peaks.
About the artist: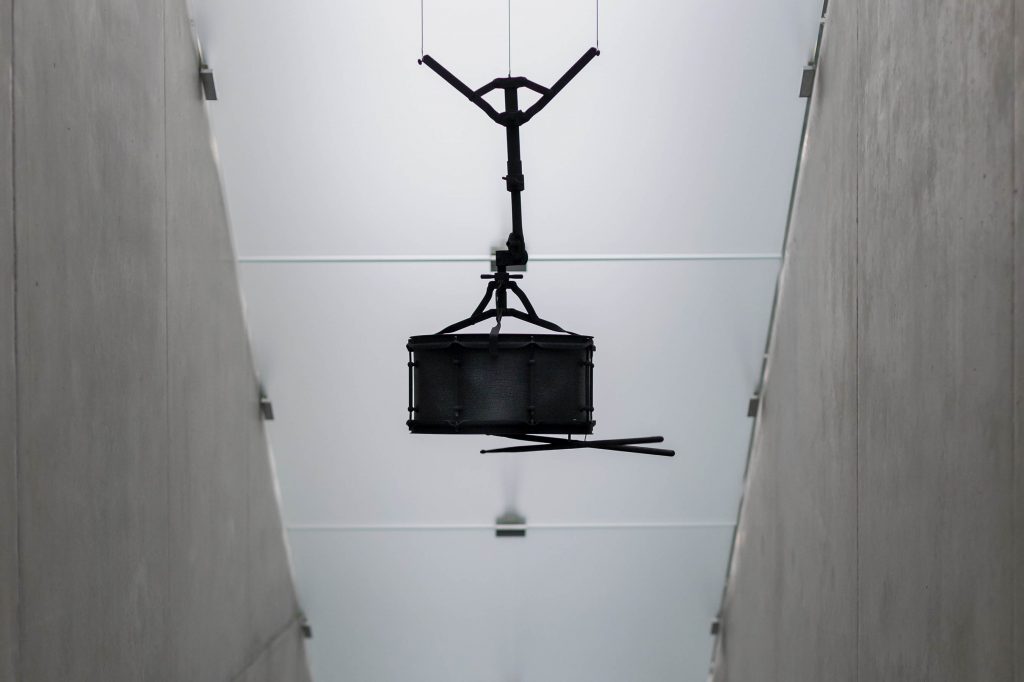 Anri Sala constructs transformative, time-based works through multiple relationships between image, architecture, and sound, employing these as elements to fold, capsize, and question experience. His works investigate ruptures in language, syntax, and music, inviting creative dislocations, which generate new interpretations of history, supplanting old fictions and narratives with less-explicit, more-nuanced dialogues.
His work has been the subject of solo exhibitions at Kunsthaus Bregenz (2021); Buffalo Bayou Park Cistern, Houston (2021); Centro Botìn, Santander (2019); Mudam, Luxembourg (2019); the Castello di Rivoli, Turin (2019); Museo Tamayo, Mexico City (2017); the New Museum, New York (2016); Haus der Kunst, Munich (2014); Centre Pompidou, Paris (2012); Serpentine Gallery, London (2011); Museum of Contemporary Art North Miami (2008); and ARC, Musée d'Art Moderne de la Ville de Paris (2004). He has also participated in major group exhibitions and biennials internationally, including the Fifty-seventh Venice Biennale (2017), documenta (13) (2012), the Twenty-ninth São Paulo Biennial (2010), the Second Moscow Biennale of Contemporary Art (2007), and the Fourth Berlin Biennale (2006). In 2013, he represented France in the Fifty-fifth Venice Biennale.
FURTHER INFORMATION ABOUT THE ARTIST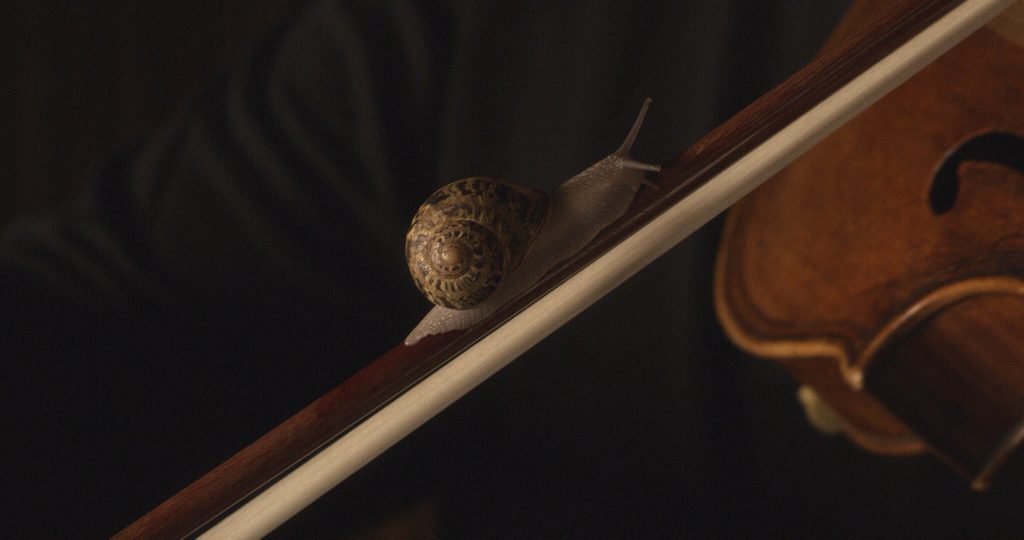 The project is the third part of the series entitled MUSIC WITHOUT MUSIC presented by Yellow Solo in 2021 and 2022 with the participation of the following artists: Annika Kahrs, Dani Gal, Anri Sala, André Vida, Arnold Dreyblatt, Hassan Khan, Maya Schweizer, Song-Ming Ang, Katarina Sevic, Ari Benjamin Meyers and Olaf Nicolai. We will continuously provide information on the consecutive solos.
MUSIC WITHOUT MUSIC in 2021 is supported by: Bezirksamt Pankow von Berlin, Amt für Weiterbildung und Kultur, Fachbereich Kunst und Kultur