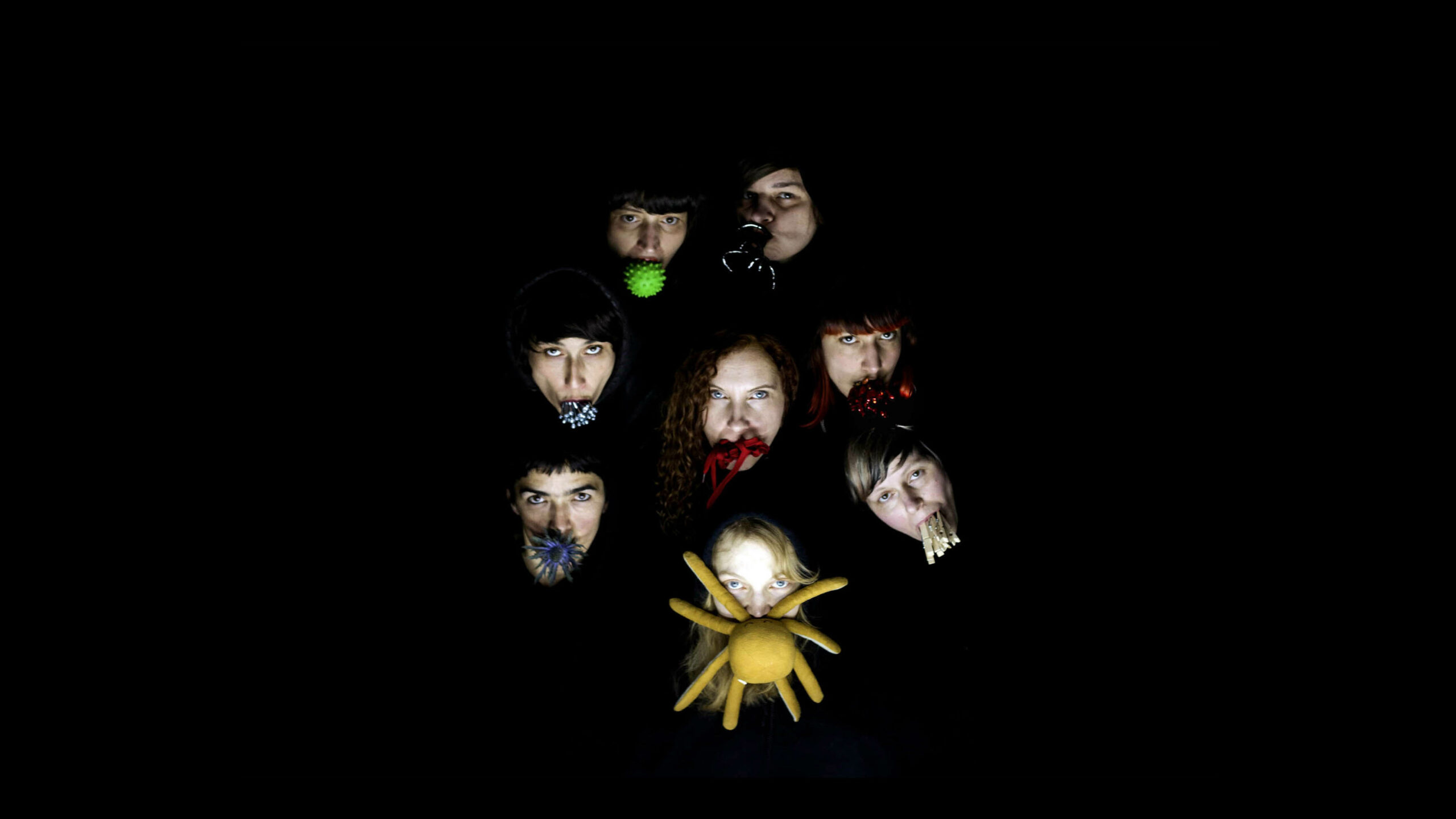 Psychedelic Choir

— Museum of Animals

February 2 — February 2, 2023
Performance
Presented by YELLOW SOLO in LUXOOM LAB HALL
Plantagenstraße 30, 13347 Berlin
February 2, Thursday, 8 pm
Duration: 40 min
Doors open: 7:30 pm
Free admission
Psychedelic Choir, initiated and led by Zorka Wollny, is a group of Berlin-based improvisers who intonate haunting ambient with witchcraft ritual.
The group's bass player Leah Buckareff (Nadja) provides mesmerising sonic foundation with drones and processed sounds.
Vocals: Gosia Gajdemska, Irina Gheorghe, Ana Kavalis, Pauline Payen, Karoline Strys, Lyllie Rouvière, Zorka Wollny.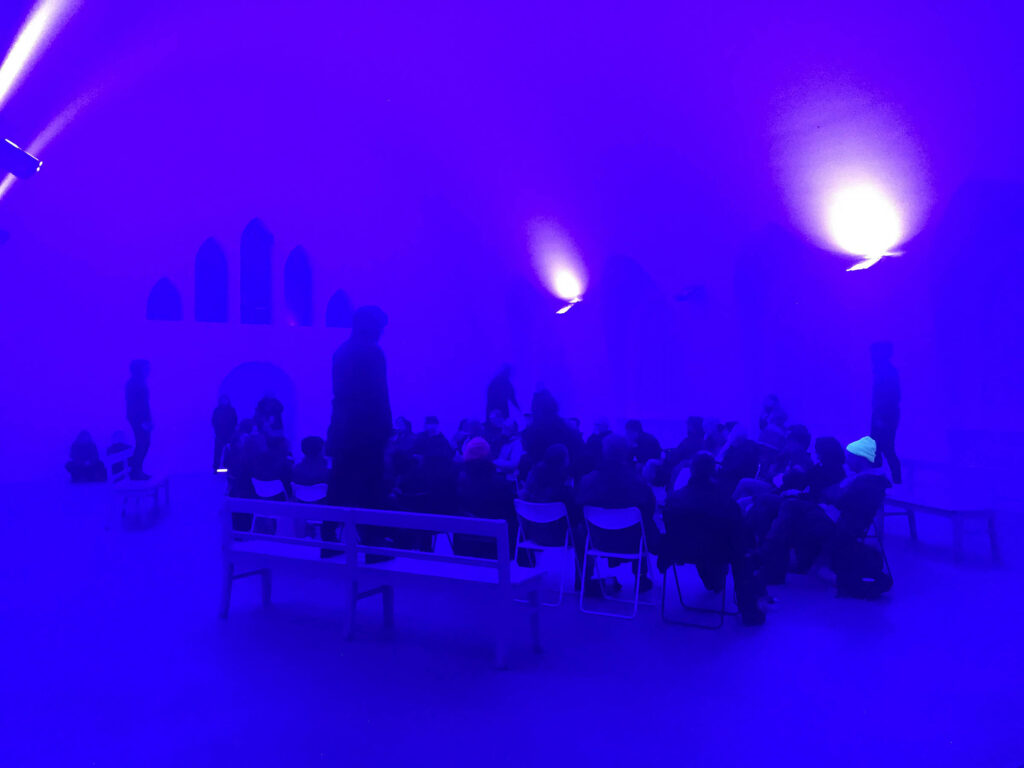 "A stunning orchestra of alien sounds, at times difficult to believe they emanated from human bodies. The work ebbed and flowed in intensity, ranging from light breath work, to soft rain sounds, to the cacophonous screeches of exotic animals and the razor blade noises of inorganic materials. What interests Wollny most is "how such actions, when made by a group of people, change the quality of sound from obvious to indefinable: how timbre becomes a dominating factor." And, indeed, most sounds were abstracted from their clear referents. Though one might try, the experience becomes less about discerning a recognizable soundscape – a forest, for example – and more about allowing the experience of sound to wash over the body. The audience is prompted to reconsider its relationship to sound, relinquishing the categorical impulse to associate sound with phenomenon, and instead surrendering to the psychosomatic experience of abstract noise."
(Sarah Messerschmidt, Berlin ArtLink, 2019)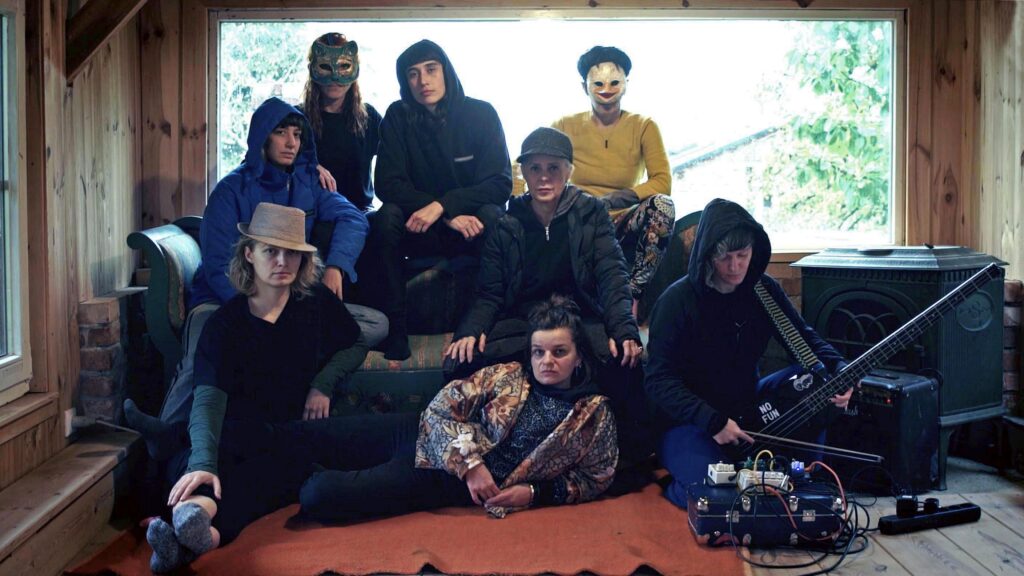 More information about Zorka Wollny
More information about Psychedelic Choir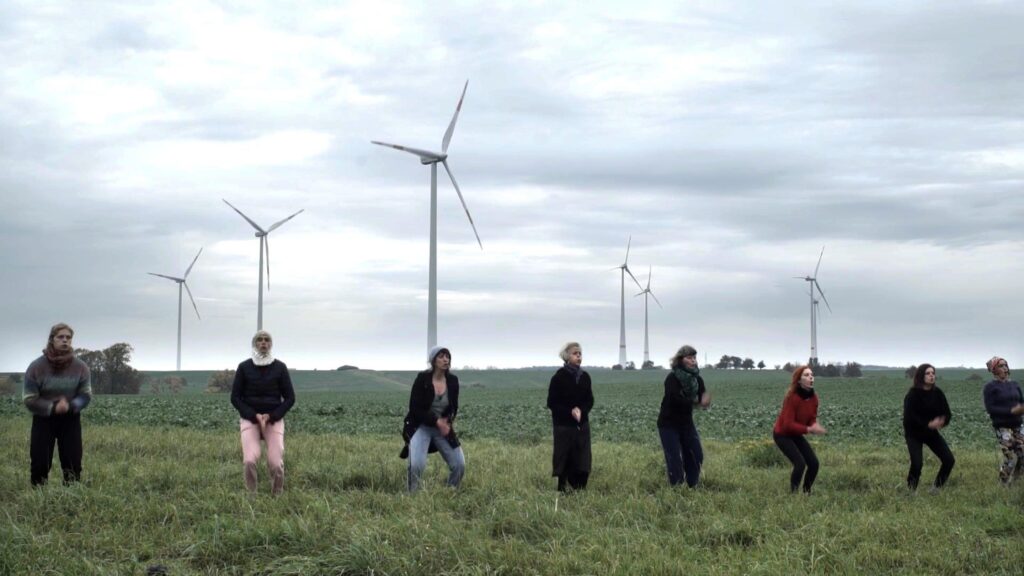 Partner in realisation: LUXOOM LAB and EBENSPERGER
Supported by: Péter Barta, private collector