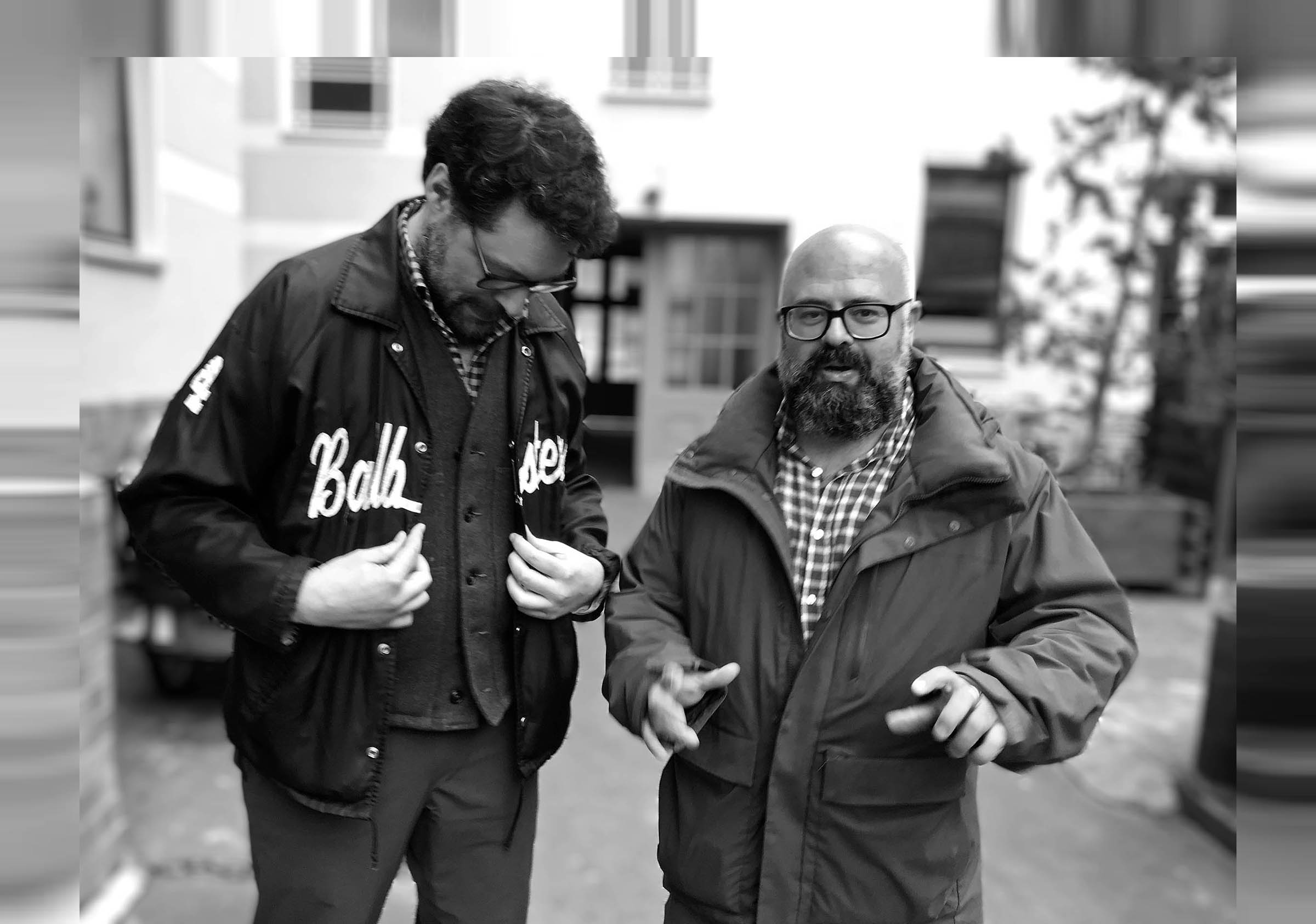 Hassan Khan - André Vida

— Listening Session

May 6 — May 6, 2023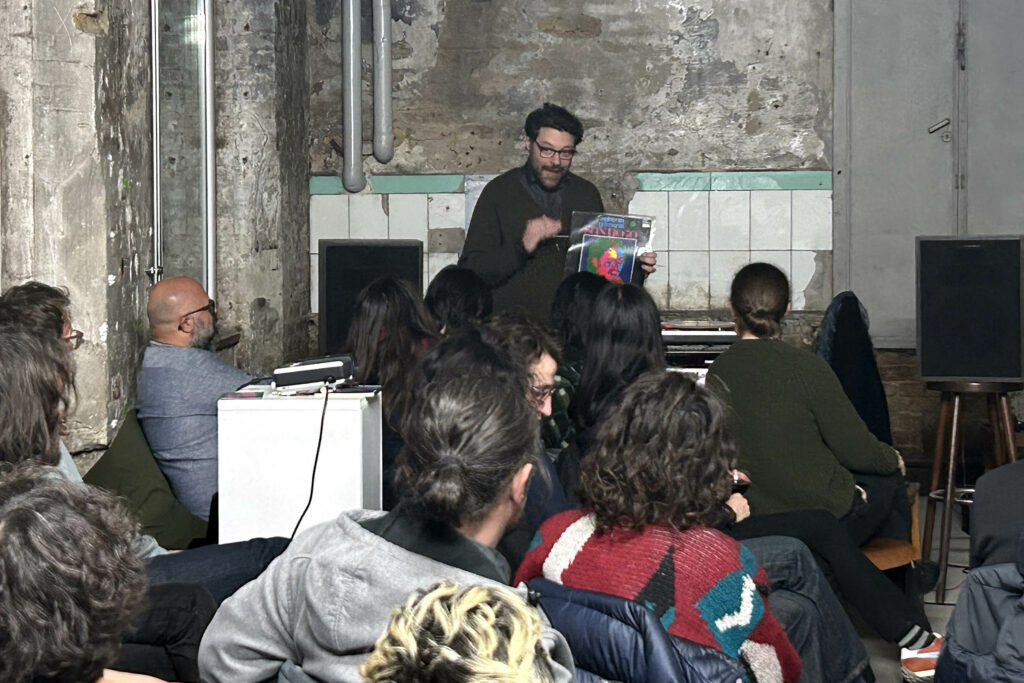 Listening Session with Hassan Khan and André Vida
Presented by YELLOW SOLO at HOPSCOTCH READING ROOM
Gerichtstrasse 45, 13347 Berlin-Wedding
May 6, Saturday
Door opens: 8 pm
Starts: 8:30 pm
Long time friends and collaborators Hassan Khan and André Vida present musical tracks and performances that have influenced and impacted them over the years. Listen to extraordinary select musical moments and get insights from these practitioners of the art of disagreement on each piece.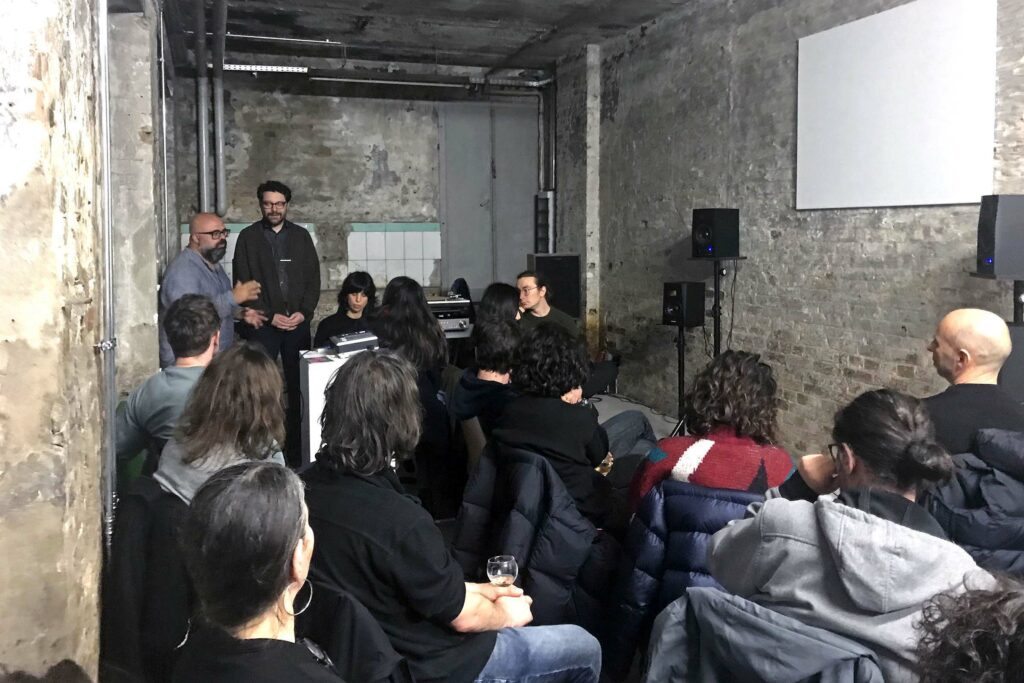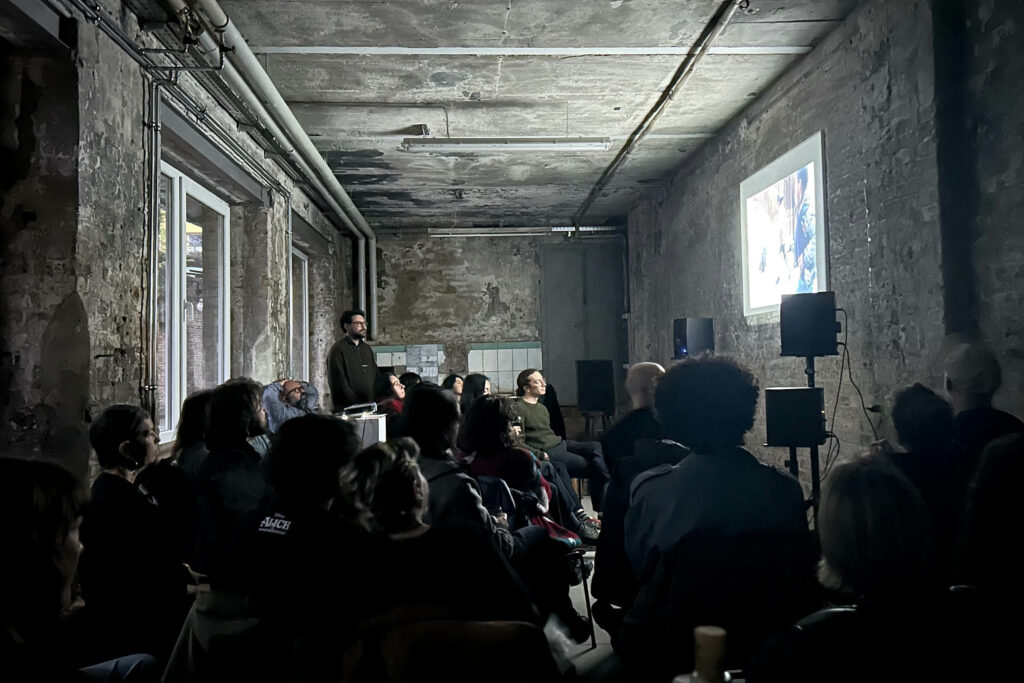 Hassan Khan (b.1975, London) is an artist, musician and writer currently living and working between Cairo and Berlin, he is the winner of the Silver Lion at the 57th Biennale di Venezia (2017) and is Professor of Fine Arts at the Städelschule in Frankfurt am Main. Khan's most recent solo exhibitions were Blind Ambition a large survey at Musée National d'Art Moderne, Centre Georges Pompidou in Paris in 2022 and The Keys to the Kingdom at Museo Nacional Centro de Arte Reina Sofia in Madrid in 2019. He also regularly performs his music- appearances include: Hamburger Bahnhof , Berlin (2023); Sonic Shaman Festival, Taipei (2022); Centre Pompidou, Paris (2022); Contact(less) Festival MAXXI L'Aquila, Aquila (2021);Maerz Musik Festival, Berlin (2013 / 2017 / 2018); Ruhrtriennale, Essen (2018); Intonal Festival, Malmö (2017); The Guggenheim Museum, NYC (2016); Portikus, Frankfurt am Main (2015) and The Louvre Auditorium, Paris (2012). Khan's publications include An Anthology of Published and Unpublished Writings (2019), Twelve Clues (2016), The Agreement (2011) and his latest album SUPERSTRUCTURE EP (2019) was released by the Vinyl Factory.
FURTHER INFORMATION ABOUT THE ARTIST
André Vida (b.1974, USA) is a Hungarian American saxophonist, composer, and lyricist living in Berlin. Vida has performed widely as a soloist and has collaborated with a diverse group of artists including Anthony Braxton, Kevin Blechdom, Tarek Atoui, Hildur Gudnadottir, Max Loderbauer, Rashad Becker, Nico Dockx, and Jamie Lidell. He has worked closely with Anri Sala on performances at the Serpentine Gallery in London, the Roman Amphitheatre in Arles (produced by the LUMA foundation), Frieze London and the Havanna Biennale. Vida has been commissioned by Hyper! at The Deichtorhallen, the Tri-Centric Foundation, Global Art Forum 7 and 10, the 8th Berlin Biennale, Eyebeam, and the European Sax Ensemble to create new performance pieces focused on the medium and materiality of scoring. These works include explorations of interactivity, animation, lighting, and clothing design as elements of a compositional system based on the physicality of performance. A three-volume set of his work from 1995 – 2011 was released on PAN, his piece for 41 saxophones, Minor Differences, was released on Entr'acte, and he has been featured in The Wire, TANK, Monopol, and Electronic Beat.
FURTHER INFORMATION ABOUT THE ARTIST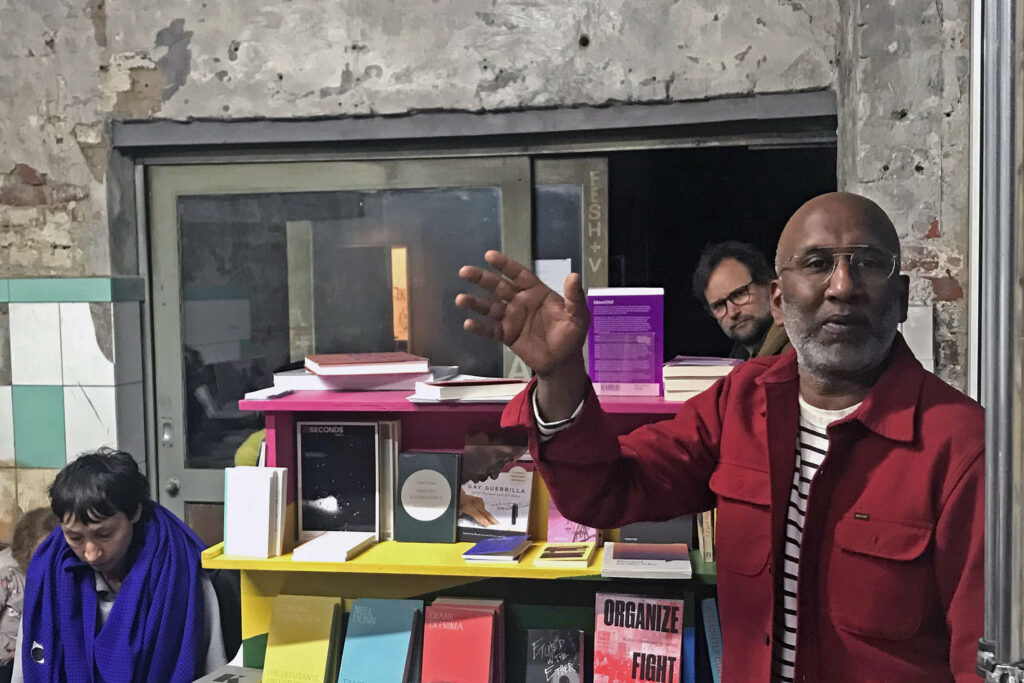 Partner in realisation: Hopscotch Reading Room
Special thanks to: Siddhartha Lokanandi and Erin Honeycutt