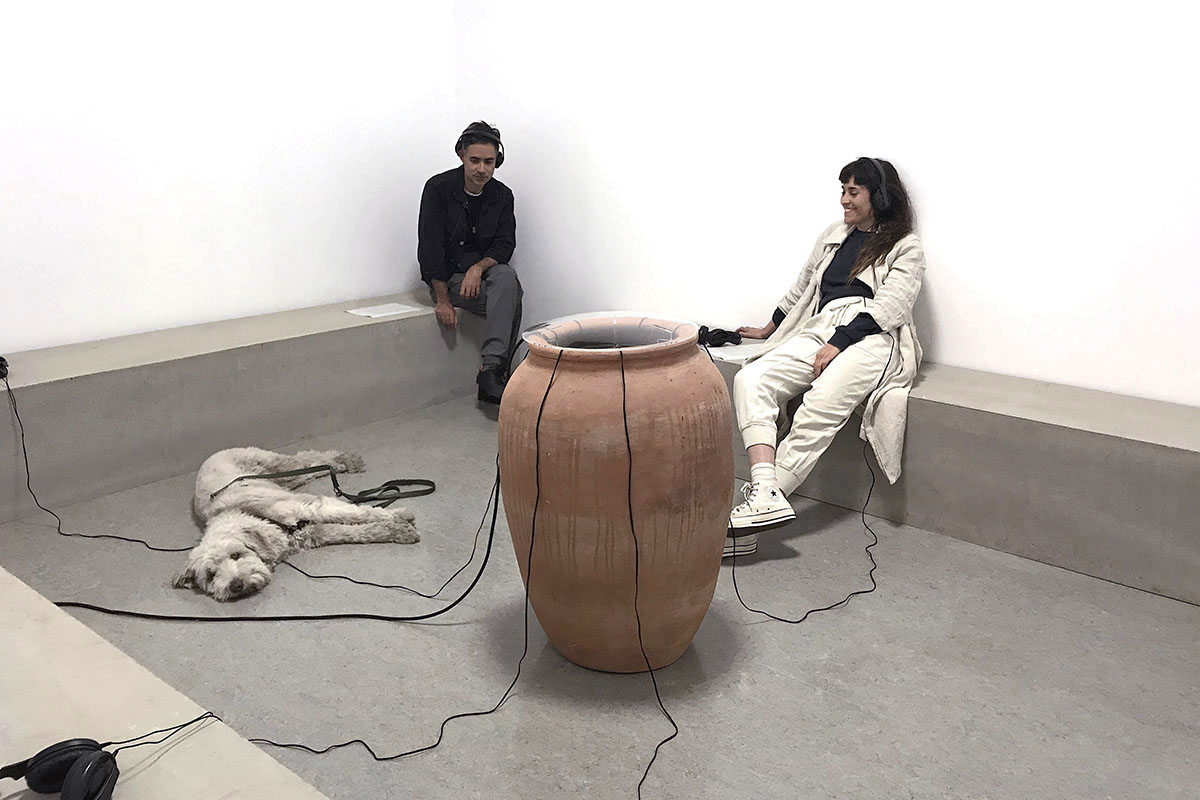 LIBIA CASTRO & ÓLAFUR ÓLAFSSON

— Exorcising Ancient Ghosts

May 2 — July 11, 2020

We are open to visitors, providing the conditions in accordance with health and hygiene regulations.
Opening hours: Friday and Saturday, 3 - 7 pm
Private viewing by appointment: contact@yellowsolo.de
"Exorcising Ancient Ghosts" is a sensual bilingual audio sculpture based on Castro and Ólafsson's research into the rights of women and foreigners in ancient Greek society. The work originated in the ancient greek region of Naples in 2010, and it was finalized for the 54th Venice Biennale in 2011.
While revisiting erotic and pornographic imaginary in ancient Naples, the work was triggered by the artists' discovery of an Athenian law from the mid. 5th-century B.C, which prohibited Athenians from marrying, or having intimate relations with foreigners, punishing athenian women more severely than men.
After being exhibited in different countries by several institutions, this is the first time that the installation is presented in Berlin.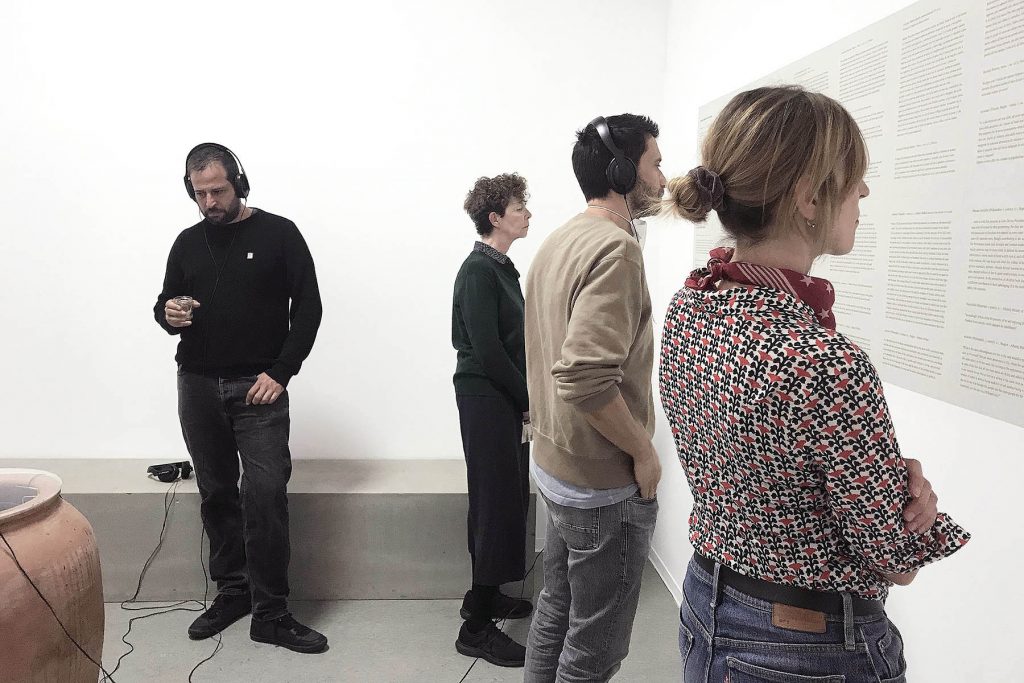 Castro and Ólafsson worked together with a team of Ph.D. researchers on classical history to create a dramatic text collage, composed of excerpts from ancient Greek political, philosophical, judicial, and literary texts, that described women, foreigners, and Athenians. The excerpts outline a discourse of an ancient polis that among other constructs misogynists and xenophobic views in order to define it's self, projecting those conflicts and it's related civic structures into the cradle of occidental cultures and their futures.
In ancient Athens (married) women were to stay at home and foreigners residing in the Polis were denied citizenship and had restricted rights. Racial contamination was of great concern to the patriarchal society.
The artists audio recorded two performances, one featuring a Neapolitan woman and a Balinese man, reading the text-collage in Italian while having sex (33:10 min), and an English translation of the same text, performed by a native English speaking couple from New Zealand reading the text in English while having sex (31:51 min).
Both couples had been prepared for reading together while having a demanding emotional, highly caring, sensual and physical activity before doing the performance once.
The work was presented the first time as a sound sculpture installed on the roof of the Icelandic Pavilion, incorporating the architecture of the pavilion itself into the work. The audio recordings are played simultaneously from a terra cotta vase, used for centuries until today as a domestic container in the whole Mediterranean area from north Africa to southern Europe.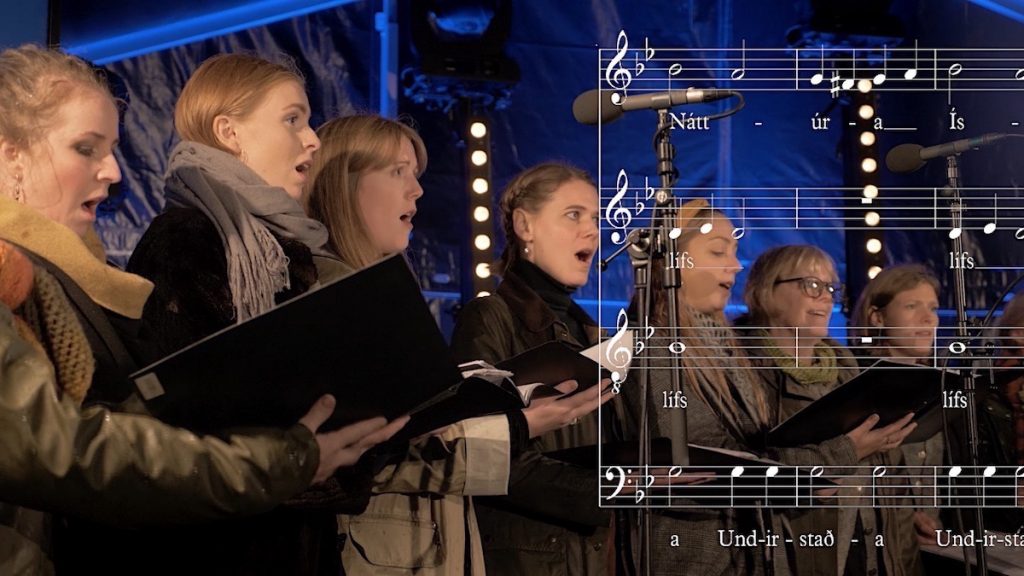 On the occasion of the exhibition, we present the premiere of a new piece by the artists, a musical performance of "Article 34. Natural Resources", which is one article of the work in progress "In Search for Magic – Proposal for a New Constitution for The Republic of Iceland" (2016-ongoing). The music score was written by Þórunn Gréta Sigurdadóttir and the piece will be performed by ÍKB, the Icelandic Choir of Berlin.
The date and the form of presentation of the choir performance will be released after the
epidemiological restrictions are lifted.
"This is a new project that we embarked on in 2016, where we are working with the activists of the constitutional association in Iceland and 8 composers of different musical genres, that are collectively writing scores for all the articles of the new constitutional proposal, written in 2011 by a democratically elected and appointed constitutional council, of 23 members coming from all layers of society. The project will culminate on June 13 of this year 2020 in occupation and musical performance in the courtyard of the contemporary art museum in Reykjavik and in a demonstration in front of the parliament, with activists for the new constitution, a multitude of musicians and performers of different genres, civic and environmental groups and organizations from different fields of the social and political life of the country and the public supporting the struggle for change for the new constitution. A constitution that was newly written as a result of the Pots and Pans Revolution, after the political and financial crash in 2008 and was voted for in a national referendum in 2012, marking further democratization of society and a step ahead in the decolonization process of the island. A change that has since been politicly vetoed by the Parliament.
There are many questions that we are dealing with at the heart of this project, a collective undertaking on co-authorship at the crossroad of civil activism and contemporary experimental artistic and musical practices. Questions that we are trying to take as seriously and passionately as with humor in order not to perish in the attempt …"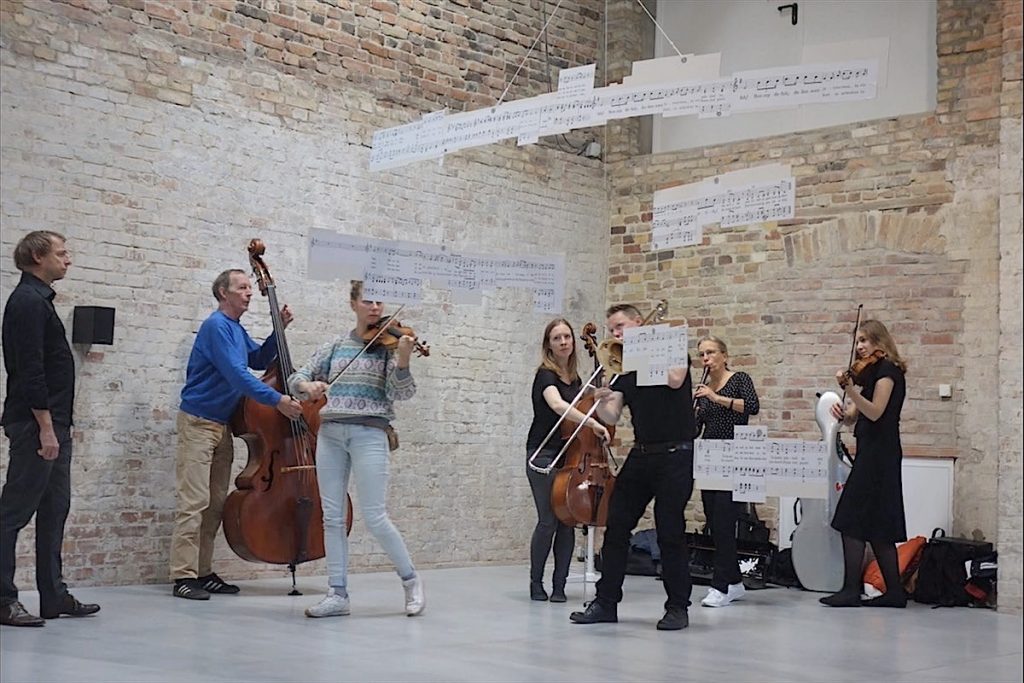 Libia Castro (Spain) and Ólafur Ólafsson (Iceland) are an artist´s collective formed in 1997 in The Netherlands, living in Rotterdam and Berlin and residing regularly in Reykjavik and Málaga. They represented Iceland at the 54th Venice Biennale (2011) and their works have been seen in other major international exhibitions such as Manifesta 7 (2008), the 7th Liverpool Biennial (2012) or the 19th Sydney Biennial (2014).
Their practice is collaborative, conceptual, socio-politicly engaged and interdisciplinary and they work with a variety of media, often collaborating with other people and groups – activists, artists, composers, musicians, and other professionals.
Sensitive to the context and the places where they live and work, they critically and inventively explore with their works the ways in which everyday life, society, and the individual are affected by ideological, cultural, historic, socio-economic and political factors, as much as they focus and reflect on counter and emancipatory narratives, intervening into public contexts and platforms exceeding the art exhibition space and context. Their work portrays people of all walks of life and reflects on the contradictions our everyday life is caught up in, intending to prompt existential and critical questions on topics such as socio-economic inequalities, migration, identity, urban space, and the natural environment, or the effects of globalization in society and people. Amongst their works are the long term campaign projects Your Country Doesn´t Exist (2003-ongoing) and ThE riGHt tO RighT/WrOnG (2012-ongoing).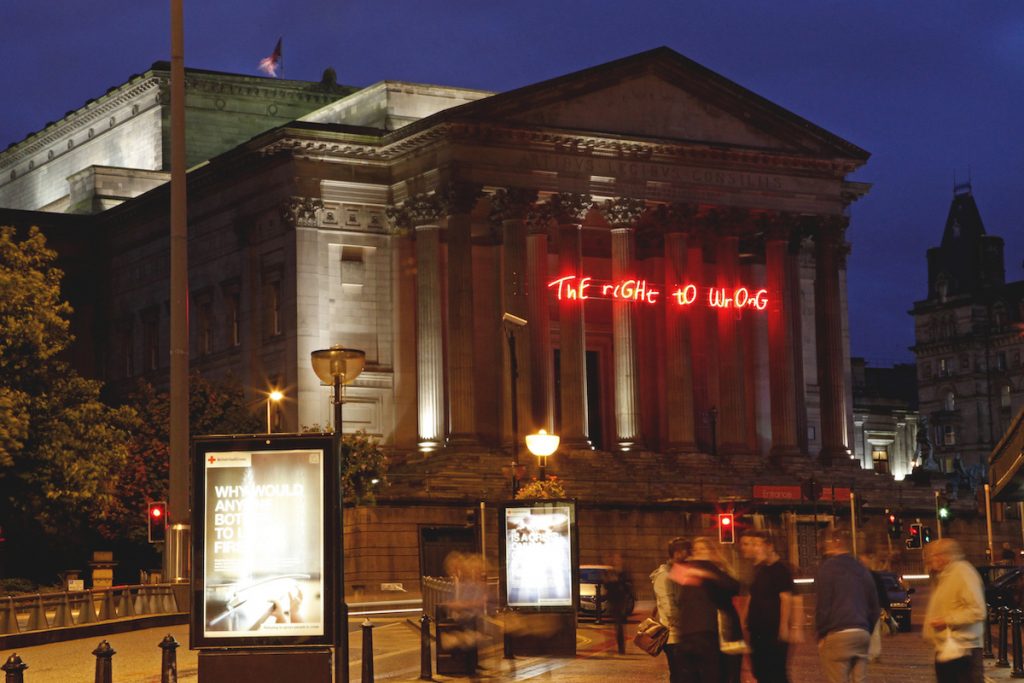 Recently they had solo shows at Sala de Arte Social Clara Muñoz- Gabinete Literario Las Palmas (2019/20), AVL Foundation with BKOR-Art in Public Space Rotterdam (2019), La Casa Invisible Málaga (2018) and The National Gallery of Iceland (2016). And they have participated in collective exhibitions with newly commissioned works at The Living Art Museum Reykjavik (2019), The Kunsthalle for Music Witte de With CAC Rotterdam and Cycle Art and Music Festival, at Gerdasafn- Kopavogur Art Museum (2018), Kaohsiung Museum of Fine Arts, Taiwan, and Galeria Nova, Zagreb (2017), Framer Framed CAC Amsterdam and CAAC Sevilla, Sevilla (2016), KW-Institute of Contemporary Art, Berlin (2015), The National Museum of Contemporary Art Oslo (2014) and Secession Vienna (2014).
Recent solo exhibitions include Ari Benjamin Meyers: Kunsthalle for Music at MCA Santa Barbara (2019), Tacet at Kunstverein Kassel (2019) and In Concert at OGR Turin (2019). His works have been shown at institutions internationally including Neues Museum Nürnberg (2020); Schering Stiftung, Berlin (2020); VAC Foundation, Moscow (2019); Frac Franche-Comté (2019); Pinault Collection, Punta della Dogana, Venice (2019); Video Art at Midnight (2019); Liverpool Biennial (2018); Nowy Teatr, Warsaw (2018); Public Art Munich (2018); Witte de With, Rotterdam (2018); Biennale de Lyon (2017); Spring Workshop, Hong Kong (2017); Esther Schipper, Berlin (2017); Lenbachhaus, Munich (2017); Hamburger Bahnhof, Berlin (2016). In April 2021 Meyers' newest music theater performance, Forecast, will premiere under his direction at the Volksbühne Berlin. His artist's book Tacet in Concert was recently published by Corraini Edizioni.
FURTHER INFORMATION ABOUT THE ARTISTS

The presentation of the project was supported by: Péter Barta, Budapest