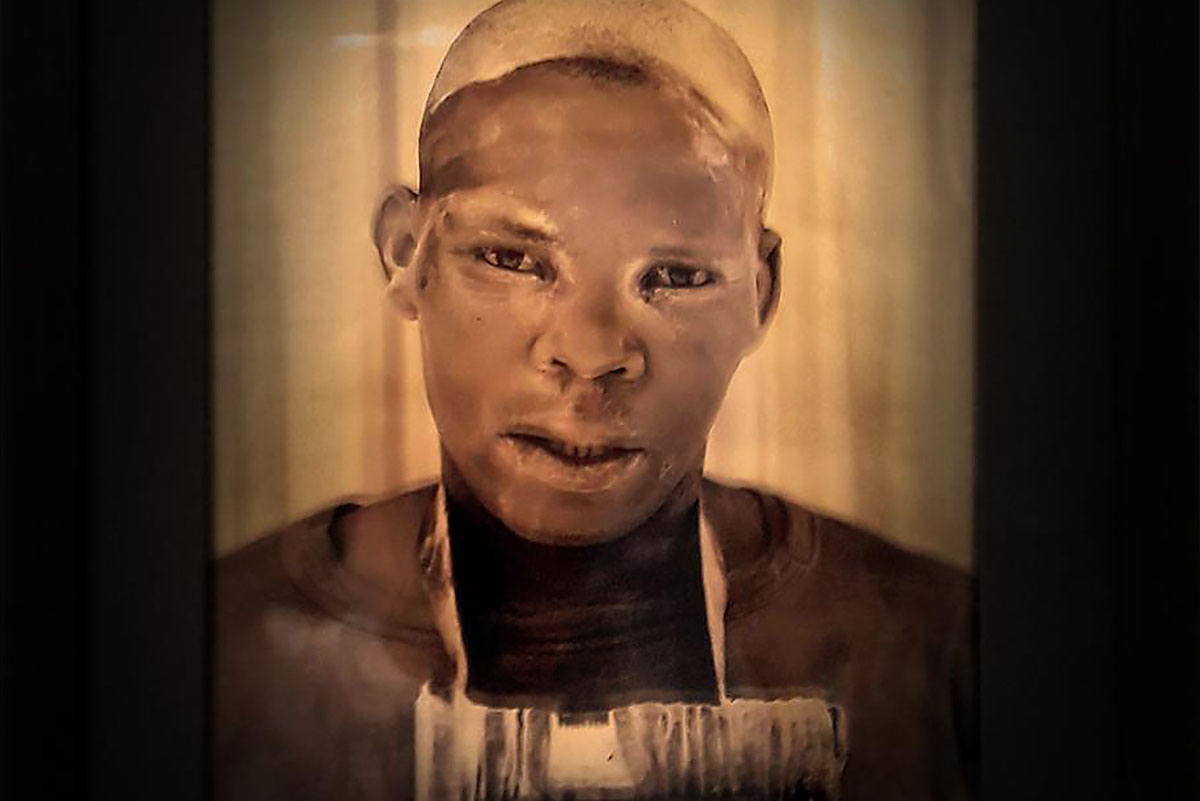 ELMAR HESS

— Sharing Paradise

February 20 — March 28, 2021
Exhibition dates are subject to change due to epidemic restrictions.
The installation Sharing Paradise by Elmar Hess focuses on the social and political effects that result from the economic power of IT corporations. It shows to what extent the penetration of global networking makes our actions less and less self-determined.
Using the example of an internet company and the mass of data stored by the company, the project represents the existence of a perfectly organized parallel system that acts independently of all constitutional agreements. At the same time, the installation conveys the ecological consequences associated with digital technology and the associated reduction in resources.
Sharing Paradise is presented for the first time, the exhibition at Yellow Solo shows an excerpt from the work. The entire installation, according to the original plans, consists of interactions of moving images, film sequences, photographs and artefacts. In the case of this exhibition, the focus is on a series of golden portraits. They show children, women and men, exhausted from hard physical work. A video is projected across from the series of images, depicting a world contrary to the photographic motifs, a landscape full of blooming vegetation. But the video shows an area not far from the largest raw material mine in Central Africa. And while the filmic recording of the landscape can be seen in the exhibition, the area itself has already been destroyed in reality. Full of mineral resources, it has given way to opencast mining. Where the ecological gem once existed, those day laborers who can be seen in the pictures opposite the video are now recovering gold, cobalt and tin from the ground with backbreaking work – raw materials that are needed for the billions in the production of semiconductor technology in Asia and the USA …

About the artist:
Elmar Hess creates primarily multi-room installations in which cinematic, sound-installation, and photographic elements are juxtaposed conceptually with societal themes. In the works, the pressures and constraints of the system give rise to interpersonal conflicts, in which Hess equates subjective circumstances with contemporary-historical events.
Elmar Hess lives and works in Berlin and Hamburg. He studied art from 1989-95 at the State Academy of Fine Arts in Stuttgart and at the Hamburg Academy of Fine Arts, and film from 1998 to 2000 at the University of Hamburg.
His work has been shown in numerous solo and group exhibitions including German Open at Kunstmuseum Wolfsburg, Lost Paradise at Kunstraum Wien, and Man Son 1969 – Vom Schrecken der Situation at Hamburger Kunsthalle, as well as recent solo exhibitions La Mère perdue at the European Kunstforum Berlin, and Einen Frieden Später at Kunsthalle Rostock. His cinematic work have been screened at the Moscow International Film Festival, film festivals in Oberhausen, and the documentary section of the Cannes Film Festival.